News
News
Multicultural Day, Saturday 11 May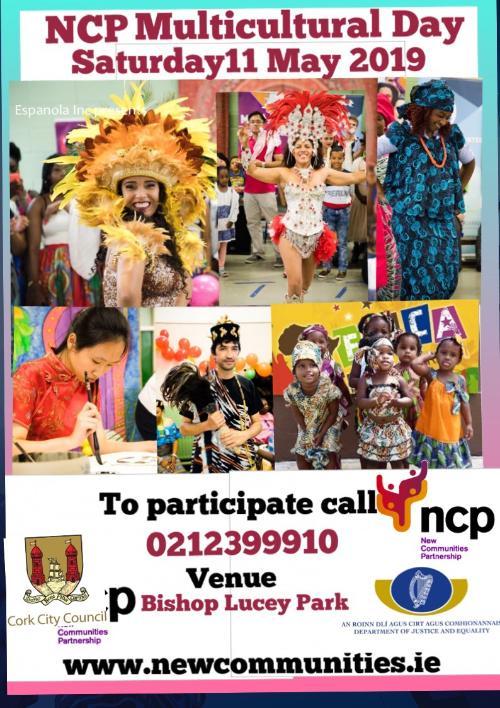 Who are New Communities Partnership Cork? NCP is Ireland's leading and only umbrella network for migrant-led organisations. New Communities Partnership (NCP) is an independent national network of more than 150 immigrant-led groups comprising 65 nationalities with offices in Dublin and Cork with outreach to other cities. We support and strengthen our Irish citizenship communities by:
Providing communal/social space for ethnic minority led organisations to interact, exchange ideas and empower themselves.
Offering a unified and inclusive voice for ethnic minority communities, including those still applying for citizenship, through coordination and networking at the grassroots level.
Making available and circulating information to our member organisations, volunteers, and the wider ethnic minority community.
Representation and participation of ethnic minorities in decision-making processes and consultative forum.
Providing training and building the capacity of ethnic minority groups to identify their own needs and develop an awareness of the policy context within which services are planned and delivered.
Development of services and initiatives that respond to identified needs amongst our communities
Drop-In Clinics
Come along to their Multicultural Day on Saturday 11th May, in Bishop Lucey Park.
For more on this story contact:
107 Shandon Street, Cork
Tel: 021 2399910