News
News
Christmas Wishes To All Our International Students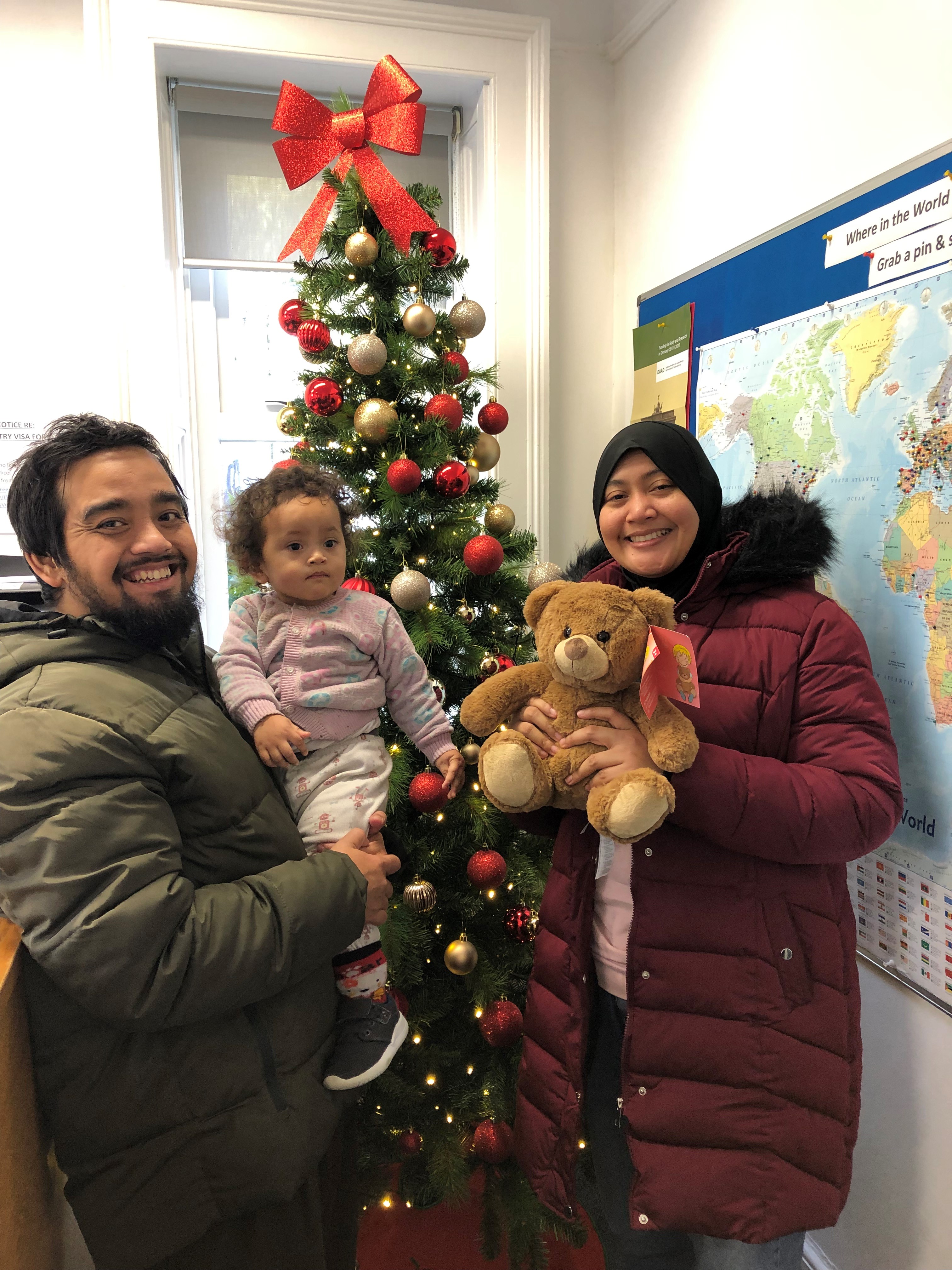 Delighted to welcome Arif Wibisono, Amna Shifia Nisafani and their gorgeous daughter Nina to the International Office today. They are currently pursuing their PhD studies and are looking forward to spending their first Christmas in Cork.
Wishing all our wonderful international students a happy christmas and peaceful New Year.
*Published by the Student Support Team, International Office.
For more on this story contact:
The International Office will close from 5pm Friday 21st December until Monday 1st January inclusive. For emergency information over the Christmas period please see our student info section: https://www.ucc.ie/en/international/studentinfohub/living/practicallife/healthsafety/.