News
News
UCC Graduate Attributes Programme launch the Student Experience Showcase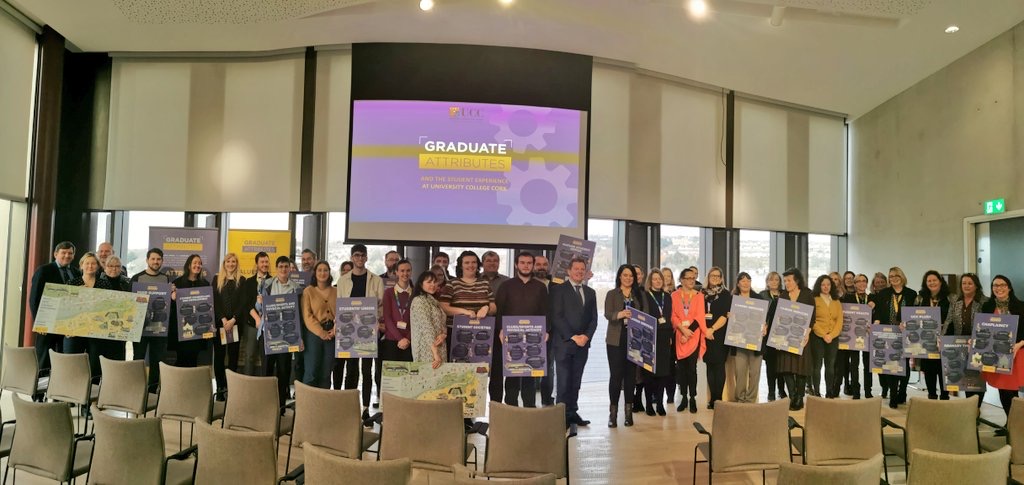 Today, UCC Graduate Attributes Programme launched their showcase of the offices and services of the Student Experience.
On the 22nd January 2020, in the Dora Allman Room at the Hub, staff from the Student Experience Offce and member services came together to celebrate a great year.
The Graduate Attributes Programme launched its first official Student Experience Showcase, bespoke Graduate Attributes posters and our Student Experience Map of Campus where all the member services are located.
This showcase illustrates the enthusiasm with which our graduate attributes have been embraced and, more importantly, the opportunities that have been seized by the staff and students of the University's Student Experience Office and member services to achieve remarkable things. The Student Experience Office staff collectively came together in 2019 in the Mardyke Pavilion and undertook an exercise on how each office contributes and aligns to the Graduate Attributes Programme and how each unit is working in delivering initiatives that assist students daily.
The Showcase includes:
Individual Services infographical posters
For more on this story contact:
Eleanor Donoghue, Graduate Attributes Programme, UCC 021 4903127