News
News
Staff complete Erasmus Teaching in 2022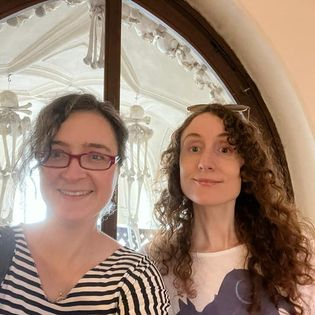 Three of the Department's lecturers were pleased to complete Erasmus+ teaching exchanges this year, after being delayed by the pandemic restrictions. Dr Miranda Corcoran visited the University of Agder in Norway, Dr Adam Hanna visited Université Sorbonne Nouvelle - Paris 3 in France, and Dr Edel Semple visited Charles University, Prague, Czech Republic, for a week of teaching, exchange of expertise, and networking. Erasmus+ is a European education programme that promotes exchanges between university students, teaching staff, and administrative staff throughout participating countries.
During her time at the University of Adger, Kristiansand, Dr Corcoran taught seminar courses on science fiction and fantasy, lecture modules on English literature, and MA classes on satire and poetry in translation. She also spent time speaking with students and learning about how the University of Adger incorporates diverse learning technologies into their programmes. Dr Corcoran also presented at the English Department's regular research seminar where she spoke about her work on witchcraft and adolescence in popular culture.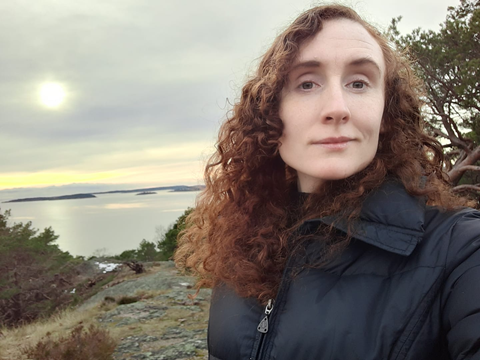 During his time in France, Dr Hanna lectured about Irish poetry to students who were studying Irish literature at Université Sorbonne Nouvelle and, remotely, the Université de Lille. He also gave a research seminar based on his new book, Poetry, Politics and the Law in Modern Ireland, for the 'Irish Thursdays' seminar series. He also planned further collaborations with French colleagues who work in the field of Irish literature.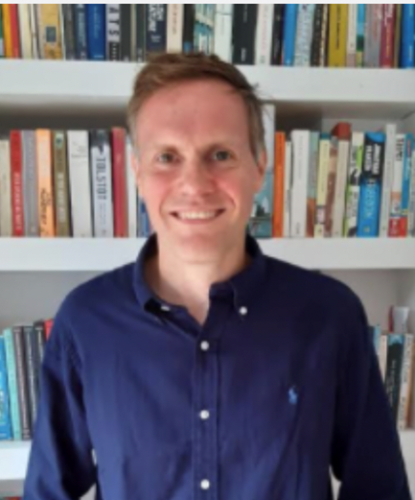 During her visit to Charles University, Dr Semple taught eighteenth century literature to undergraduate and postgraduates in the Department of Anglophone Literatures and Cultures (DALC). In addition, she toured the department, delivered a lecture on her ongoing research on Shakespeare on screen, and attended an Irish Culture Night, hosted by DALC's Centre for Irish Studies and supported by Ireland's Department of Foreign Affairs and Trade. Meeting with DALC students and staff about current initiatives and future collaborations, Dr Semple was especially delighted to learn about "The Protagonist." This new student journal, led by DALC's MA students, aims to showcase student work and enhance the professional development of contributors by giving them experience of editing, peer-review, and publication. Dr Semple is already at work building on these initial links between DALC and UCC's Department of English.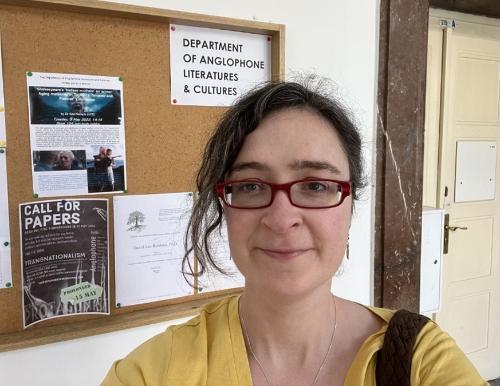 The Department of English Office was also pleased to host administrative staff from the English and Central Administration Departments of Palacký University in the Czech Republic. As part of their three-day visit to UCC, the staff exchanged knowledge and experience with the staff of the English Office on admissions systems; staff and student administrative processes; student services; and progression to postgraduate study and the labour market.