News
News
Kathy D'Arcy Wins International Hippocrates Prize
UCC Creative Writing PhD candidate was awarded first prize in the Health Professional Category, for a poem exploring the human heart

Quoted from the Press Release:
"Poets from Ireland, the UK, the USA, Australia and Canada are among the winners of major awards in this year's £6,000 Hippocrates Prize for Poetry and Medicine, just announced at an awards ceremony at Harvard in the USA this weekend.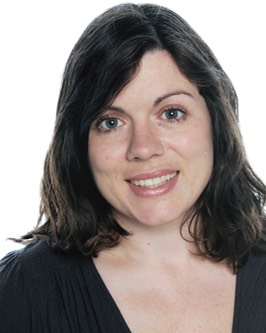 The judges were Pulitzer winner Jorie Graham, paediatrician and ER producer Neal Baer, Scotland's Makar (National Poet), Jackie Kay, New York poet Maya Catherine Popa, and New York Poet and psychiatrist Owen Lewis.
Unusually, the international Hippocrates Prize attracts both health professionals and established poets from around the world - with a strong emphasis on highly accessible poetry that comes from direct personal experience. This year the themes ranged from setting up a field hospital in Iraq, to recovery from depression, illness in children, breast cancer, and in the Young Poet's category, to a description of how Alzheimer's affects a grandfather's face."
"With a prize fund of £6000 /~ USD 7500 for winning and commended poems, the Hippocrates Prize is one of the highest value poetry awards in the world for a single poem. In its 8 years, the Hippocrates Prize has attracted over 8000 entries from over 60 countries, from the Americas to Fiji and Finland to Australasia."
Kathy describes her winning poem Inside as "part of a sustained exploration of the human heart which followed my medical internship. I loved looking at cardiac imaging, watching bright air bubbles fizzing inside ventriclesduring bubble echoes, discovering that the chordae tendineae (the 'heartstrings') looked like harp-strings that you could play. I wondered if I could only truly connect with others by opening their ribcages and reaching inside to hold their hearts. I wondered what it would feel like to live inside someone's heart. This organ – not the romantic cypher, but the self-governing, muscular bag of blood that da Vinci says "does not stop unless forever" – is a source of endless fascination for me."
For more information on this year's winners, see here
Many congratulations to Kathy!