News
News
Join us for BUGS AND BOOKS: DISEASE, INFECTION AND CONTAGION IN CULTURE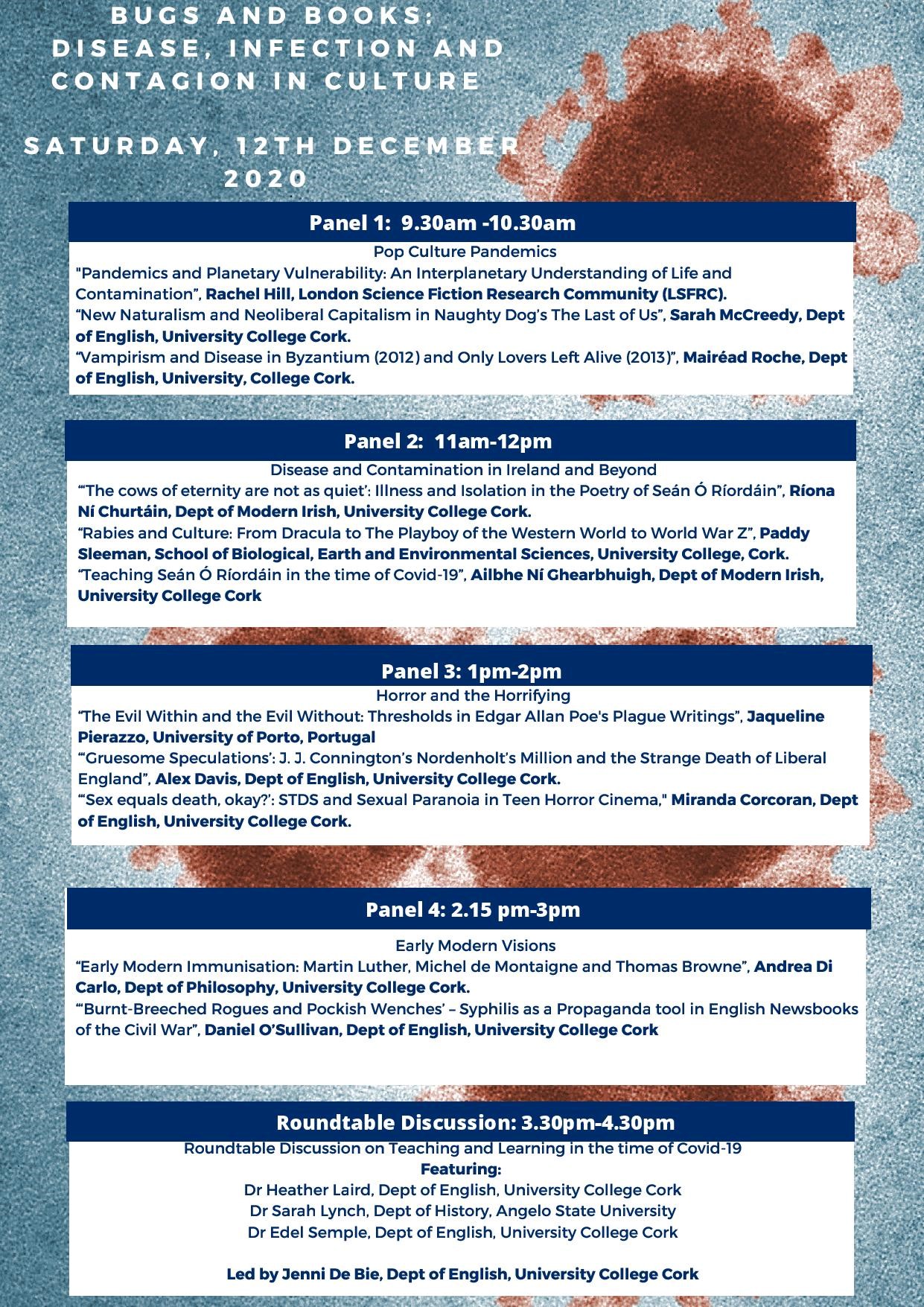 Staff, students and members of the public are invited to join us for "Bugs and Books", a one-day interdisciplinary symposium hosted by the Dept of English, University College Cork.
Bugs and Books explores the diverse roles historically played by contagion/outbreak narratives and disease metaphors. Papers engage with a variety of cultural forms, such as literature, film, television and photography, exploring topics such as the function served by fear of contagion in the othering process, contemporary vampirism as a metaphor for sexually-transmitted diseases, zombiism as a metaphor for capitalism, and why epidemics and plagues that stay confined to Africa or Asia rarely form the plots of novels or films. Papers also engage with the relationship between disease and misinformation, the rise of the far right, and the psychological and social implications of quarantine/isolation. The symposium will end with a roundtable discussion focused on the challenges of teaching and learning in the time of Covid-19.
Please email miranda.corcoran@ucc.ie for a Zoom link and passcode.