News
News
Gerard Stembridge appointed as Film Artist in Residence at UCC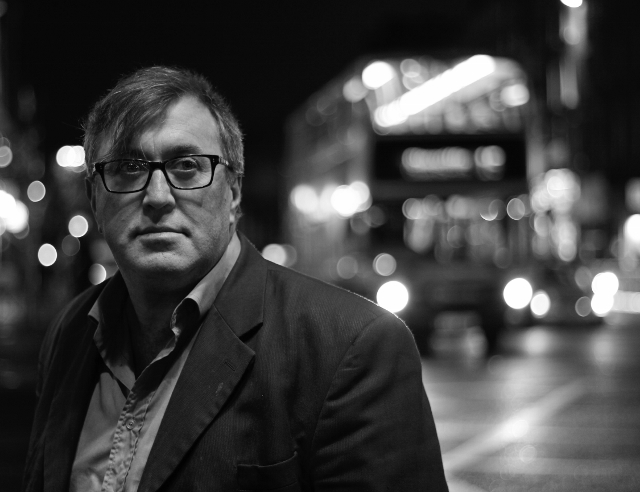 University College Cork and the Arts Council are delighted to announce the appointment of Gerard Stembridge as Film Artist in Residence (Screenwriter) for 2015-16.
The Film Artist in Residence role is jointly funded by UCC and the Arts Council, and is offered in association with the Cork Film Festival. It is designed to provide a screenwriter of distinction with a unique opportunity to develop his/her practice in a university environment, while offering students the opportunity to engage with a practising artist in a meaningful way during the course of their studies and their wider cultural involvement in campus life.
Gerard Stembridge is the second film artist to be appointed to the role and follows Carmel Winters who enjoyed a successful residency at UCC in 2014-15.
During his residency, Gerard Stembridge will engage with students in UCC, both specialists in Film and Screen Media and undergraduates and postgraduates more widely through a range of events on campus. He will also participate in a public event at the Cork Film Festival in November 2015.
Speaking of the appointment Fionnuala Sweeney, Head of Film at the Arts Council, said: 'The Arts Council wishes to congratulate Gerard Stembridge on his appointment as Film Artist in Residence at UCC. He is a masterful screenwriter who is known for the range of his story-telling in film and for his ability to engage wide audiences with his work. We hope that the residency will provide him with the opportunity to further develop his practice in the creative and supportive environment offered by UCC.'
Professor Patrick O'Donovan, Head of the College of Arts, Celtic Studies and Social Sciences, UCC, commented: 'We are all delighted in the College to welcome Gerard Stembridge to UCC as Film Artist in Residence. His residency will bring a wealth of opportunities to students across the campus, and we are very excited to anticipate all of the ways in which the presence of an artist of his extraordinary range and accomplishment will enrich our ongoing commitment to developing a creative environment for the university and the wider community.'
Gerry Stembridge Biography
Gerard Stembridge is an award-winning writer and director for television and film, with works that include The Truth About Claire (1990); and Black Day at Black Rock (2001) for television and films such as Guiltrip (1995); About Adam (2000); and Alarm (2008). As a writer, his work has included Ordinary Decent Criminal (2000) and Nora (2000), co-written with Pat Murphy. He has also worked extensively in the theatre and written four novels.