News
News
UCC to lead HORIZON MSCA Doctoral Network in text and cultural analytics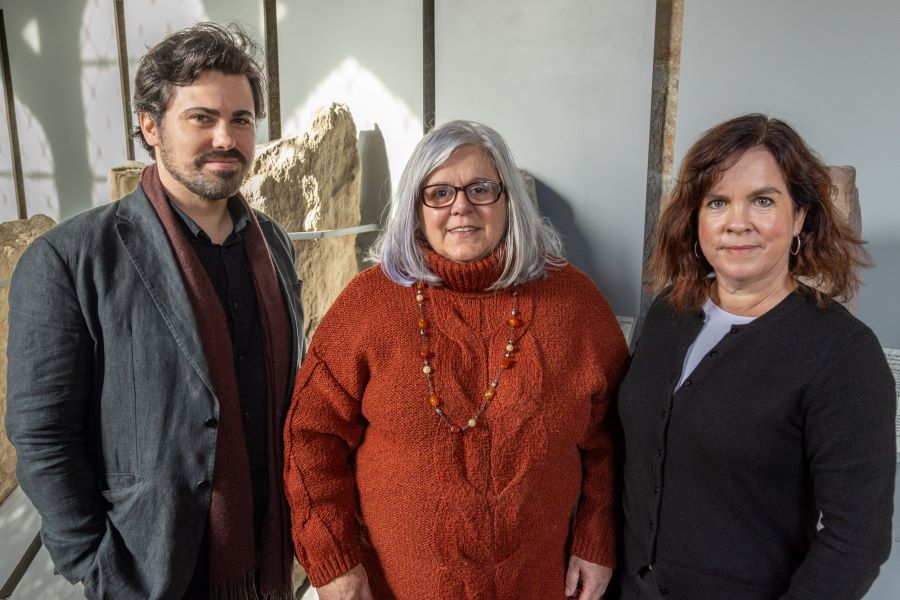 Researchers at University College Cork will contribute to a new project which has received over €2.8m in funding under the HORIZON Marie Skłodowska-Curie Actions (MCSA) Doctoral Networks scheme. The project, called CASCADE, will train a cohort of early-stage researchers in text and cultural analytics.
Beginning in January 2024, CASCADE (Computational Analysis of Semantic Change Across Different Environments), will recruit and fund 10 PhD candidates to pursue doctorates in innovative methods for identifying, analysing, and interrogating how meaning is expressed in language in diverse contexts. CASCADE is a partnership between University College Cork, the University of Sheffield, KU Leuven, the University of Helsinki, and Saarland University.
CASCADE has been awarded over €2,800,000 in funding, comprising €2,192,270 from the HORIZON-MCSA scheme and £615,451 from UK Research and Innovation (URKI).
The international consortium will be led by Dr James O'Sullivan, Senior Lecturer in Digital Humanities at University College Cork. The UCC research team will also include Dr Órla Murphy, Head of the School of English and Digital Humanities at UCC, and Dr Rosane Minghim, School of Computer Science and Information Technology.
CASCADE will bring together researchers from a variety of backgrounds, including literary studies, historical text analysis, semantics, corpus linguistics, machine learning and natural language processing. The project will emphasise the importance of computational linguistics and humanities scholarship as skills that bring value and competitive edge to organisations concerned with semantically aware information retrieval and text analytics.
The network's researchers will use cutting-edge techniques from machine learning and natural language processing to examine a series of textual datasets from domains such as literature and history, focusing on topics such as how language and meaning change over time. CASCADE researchers will engage with questions such as: How are meanings expressed in texts dependent upon text type, genre and style? How can text type, genre, and style be identified automatically in historical texts, in order to inform the automatic identification of meaning? How can knowledge about text types enhance or improve existing methods of machine learning? What elements of machine learning can be meaningfully mapped onto humanities research questions about meaning in history? Can we apply knowledge of meaning in use, and knowledge of language in social, cultural and historical contexts to improve existing algorithms and quantitative approaches to meaning in computational linguistics?
CASCADE's Lead Researcher, Dr James O'Sullivan, believes the network will be transformative:
"Scholars have been using computers to analyse textual materials for a good six of seven decades at this stage, but we're entering a new era right now. Recent advances in areas like natural language processing and machine learning are radically transforming the ways in which we can explore and understand different forms of cultural expression. CASCADE will provide an opportunity for a new generation of researchers to be active participants in that transformation."
"Everyone at UCC is excited to be partnering with some of the leading experts in text and cultural analytics and machine learning from across the UK and Europe. All our partners, Sheffield, KU Leuven, the University of Helsinki, and Saarland University, are recognised centres of excellence in their respective domains, so the recruited candidates will have every opportunity to produce groundbreaking research."
CASCADE represents the second time in recent years that UCC has partnered with the University of Sheffield to pursue an interdisciplinary research project. Dr O'Sullivan and Michael Pidd, Director of Sheffield's internationally recognised Digital Humanities Institute, are currently Co-PIs on the C21 Editions project, funded under the UK-Ireland Collaboration in the Digital Humanities, a joint initiative of the Irish Research Council (IRC) and the UK's Arts and Humanities Research Council (AHRC).