News 2016
News 2016
Department of Chemistry Annual Christmas Coffee Morning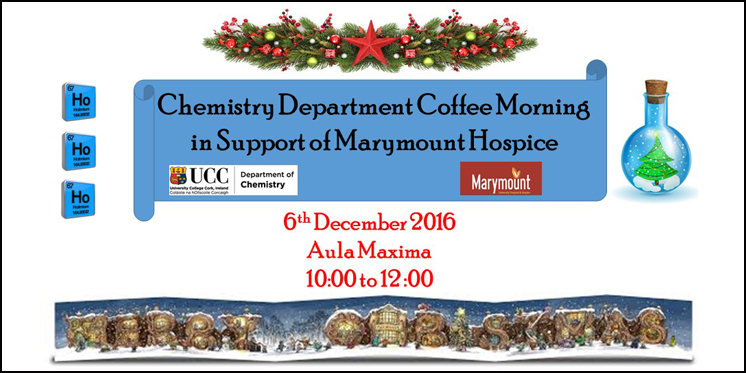 The annual Chemistry Department Christmas Coffee Morning in aid of the Marymount Hospice will take place a little earlier this year, on Tuesday, 6th December from 10.00 to 12.00 in the Aula Maxima.
Any donations for the Coffee Morning are most welcome, in particular cakes (home baked or otherwise) and biscuits. We would appreciate it if you could bring your donations to the Aula Maxima by 9.45am on the morning of the event if possible.
If you wish to volunteer, to give us a helping hand for the event, then please meet us in the Aula Maxima at 9.15 a.m on that morning when we will be making the necessary preparations.
We thank you in anticipation of your much needed and valued support.