News
News
Walking football for our local community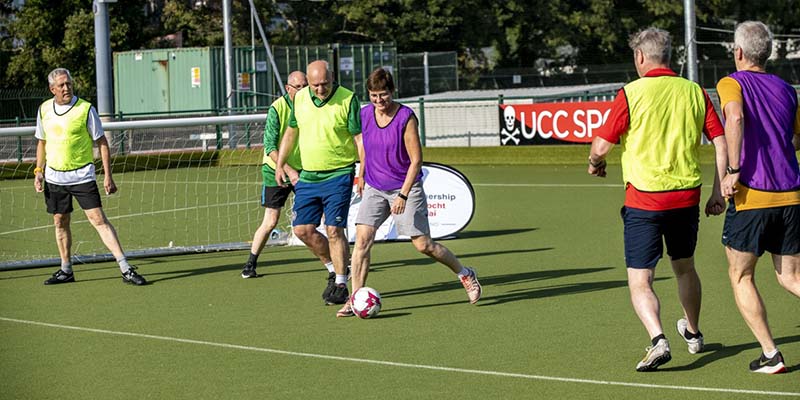 FAI, Cork City Council, UCC & Cork Sports Partnership are delighted to launch a new FREE Walking Football Programme in the Mardyke Sports Grounds this September.
Starting on Fri, 17 September 2021, this 7 week programme offers participants the opportunity to return to the game they love at their own pace, while newcomers to football can easily get involved. Walking football is a very easy and enjoyable way for older adults to stay active, have fun and enjoy the game!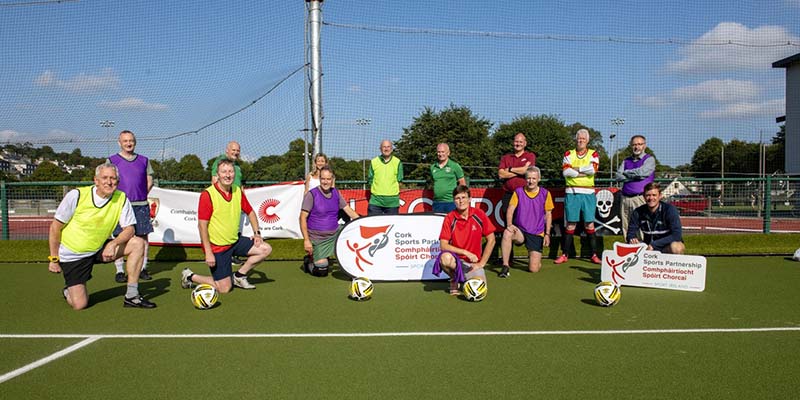 Focused mainly on men and women aged over 50, participants walk rather than run, and the game is designed to help participants increase or maintain fitness, and can add to a healthy lifestyle. Health benefits aside, the game provides participants with the opportunity to socialise with people of a similar age, and for many, they meet people who they have may have played football with or against in the past.
Other than no running, the rules are simple and easy to follow, with the emphasis on fun and enjoyment. Walking football caters for all abilities, and can be a great way for older adults to engage with a game they may have felt they would never play again.
Teams are generally five, six or seven-a-side, and the pace of the game is slower to ensure a safe environment for all who take part
Programme Details
Starts: Fri, 17th Sept
Venue: Mardyke Sports Grounds
Duration: 7 Week Programme
Time: Every Friday From 5-6pm
Cost: FREE
More information on walking football from Corksports.ie