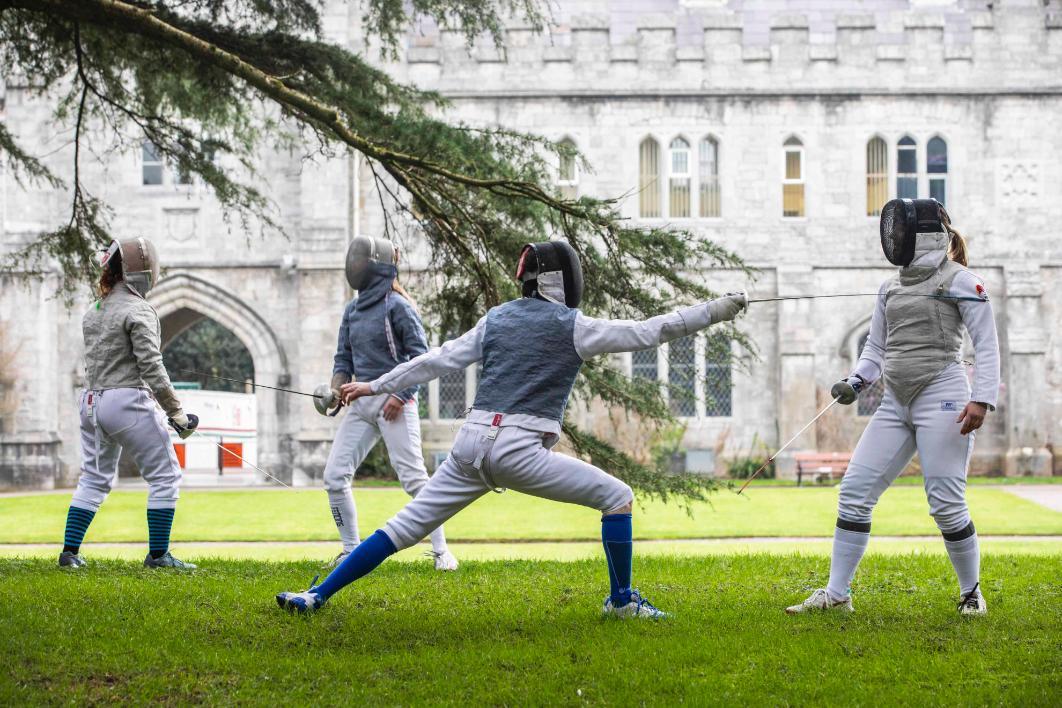 Fencing
Learn More
Welcome
UCC Fencing Club was formed to promote fencing in Cork, and to introduce people to this exciting sport. We give students an opportunity to try a new sport in a safe and fun environment. We cater for all UCC students with gear provided for free at training.
One of the top Fencing clubs in Ireland, our club is a lively group of athletes ranging from beginners to experienced Fencers. We pride ourselves on being a warm, welcoming club that provides not only the opportunity to learn a new sport, but to make new friends. Joining a new club in university is a fantastic way to settle into your new college life, and our club integrates both the social and athletic sides of the sport excellently.
Fencing training begins in September and continues throughout the year. We are a beginner-oriented club with a strong emphasis on introducing people to the sport who would not have had the chance otherwise. Training takes place in the Mardyke Arena at the Mardyke Sports Grounds, check our events calendar for days and times
Connect with us
Training Schedule
We've no training scheduled at the moment...Sorry.
Results
There are currently no results.
All Fencing Events
We've no events scheduled at the moment...Sorry.