News
News
UCC represented at the AFL European Championships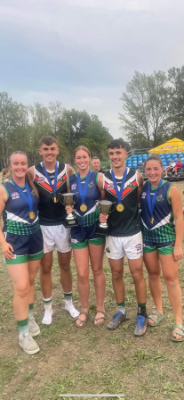 UCC AFL had representation at the AFL European Championships earlier this month. For the first time since 2019, the European Championships made a return for 2022. The competition, was hosted from October 5-8 in Zagreb, Croatia, which capped off the AFL's year of international events.
Hosted every three years, European Championships sees some of Europe's top Aussie rules talent battle it out representing their respective countries in the classic 18-a-side format of the game. Similarly to 2019, initial games will be played as two 20-minute halves before all finals will extend to full-length 20-minute quarters.
University College Cork had five players representing in the Irish sides. On the women's team from UCC we had Sorcha Herlihy, Caroline Condon and Ciara Corbett and on the men's team was Paul Allen and George Dwyer.
In the men's division, Great Britain were looking to continue its red-hot Euro Championships form and go back-to-back…to-back – with a potential three-in-a-row on the cards. However the Irish Warriors put a stop to that when they overcame French Coqs to claim the Championship.
Meanwhile in the women's side of the draw, going into the competition Ireland were the team beat. The Irish Banshees not only won in 2019 but did so without conceding a single point. The Irish Banshees didn't disappoint with a comfortable win over GB Swans. This year also saw Ireland win all three major international women's AFL Europe competitions.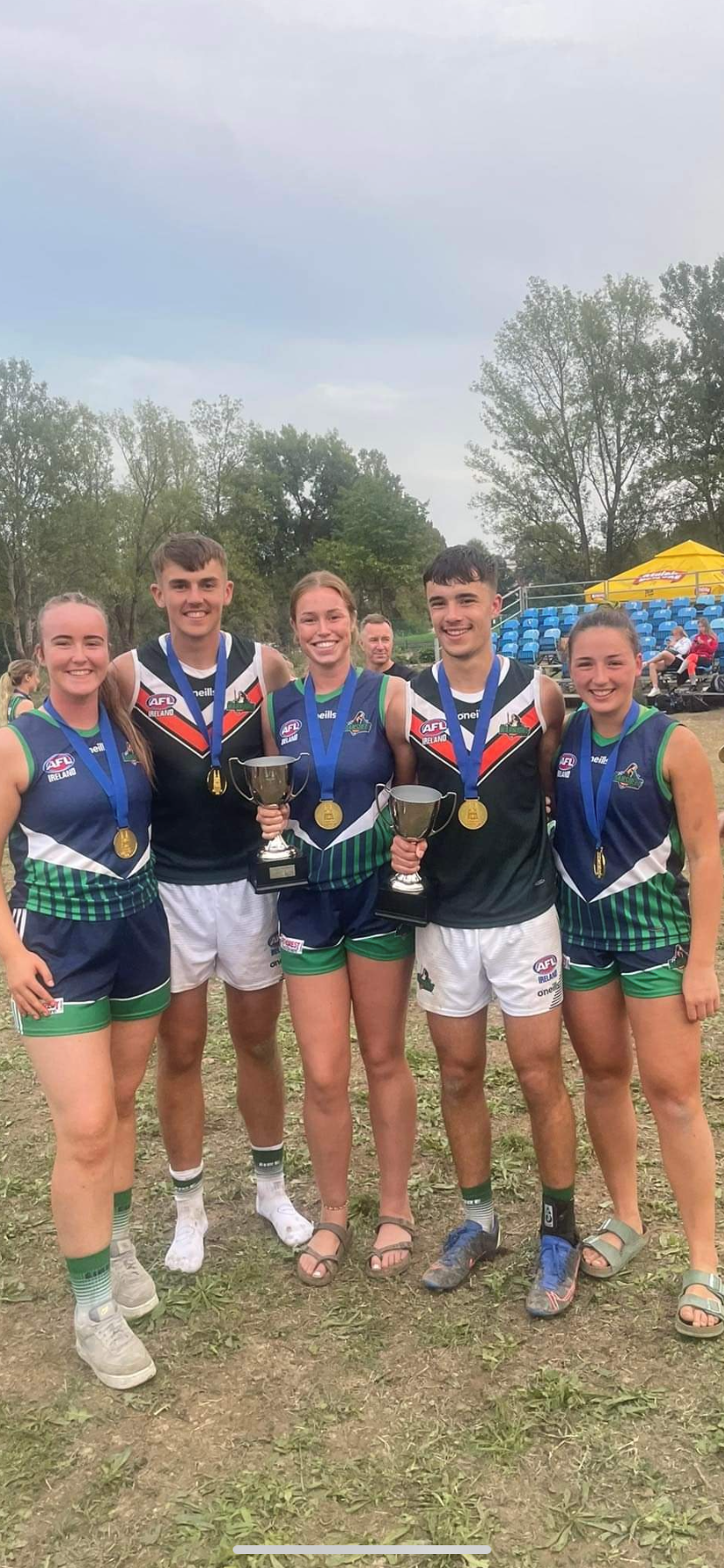 From UCC AFL club: Sorcha Herlihy, Caroline Condon, Ciara Corbett, Paul Allen and George Dwyer.