News
News
UCC Crusaders victorious in Paris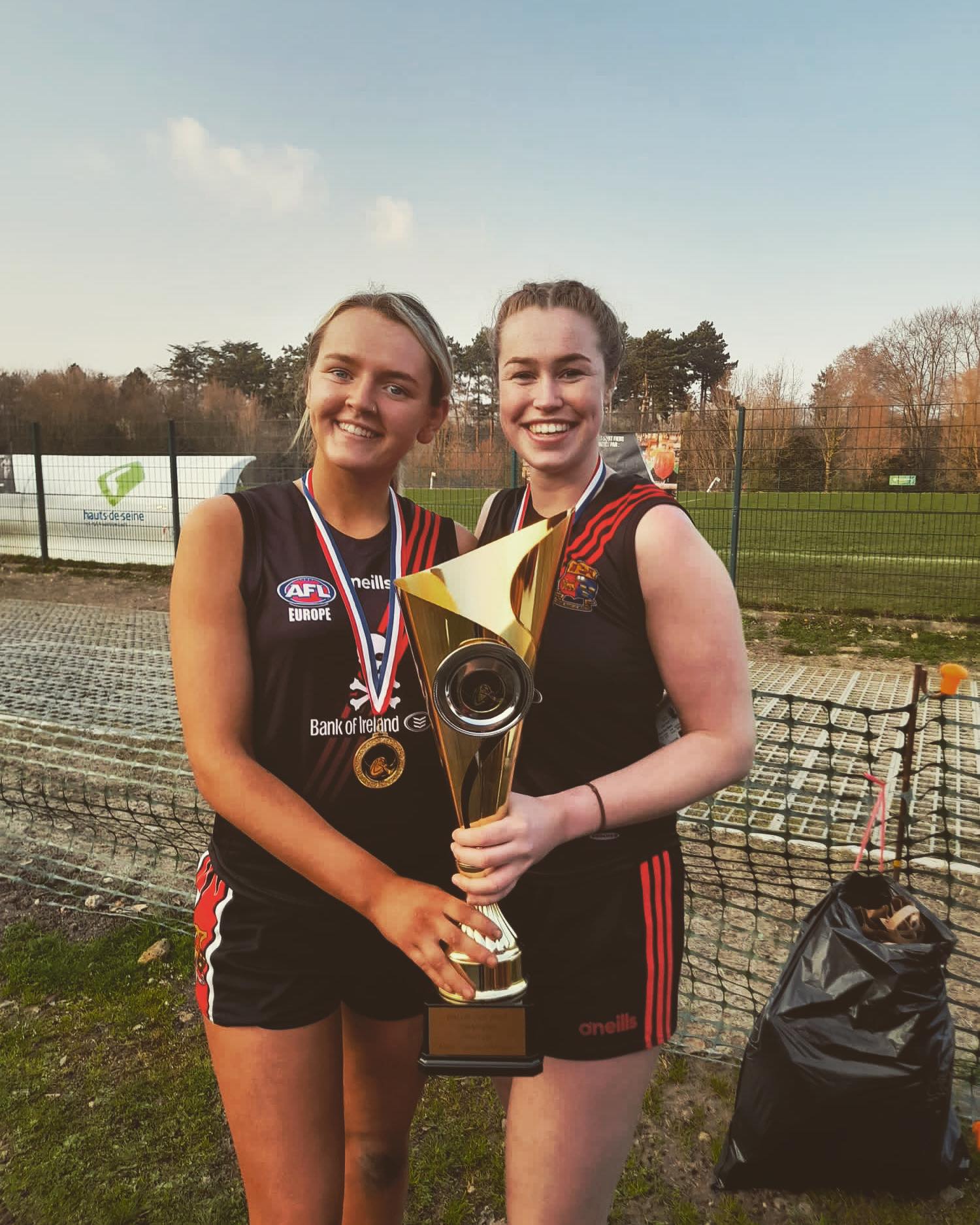 UCC Aussie Rules women's team travelled to Paris last week to compete in a tournament (Gallia Cup) which consisted of teams from across the continent.
Ucc's first game was a comfortable win against the Dunlin swans/Galway Pies mixed team. Throughout the day UCC won against a variety of European teams including East London Giants and University of Cambridge to qualify for the semi final. A tough game against the Amsterdam Devils saw UCC in the final.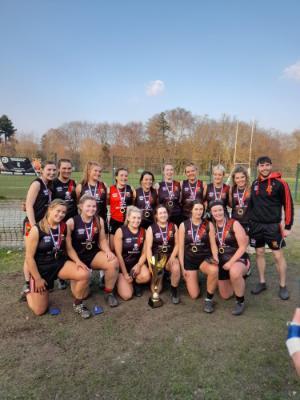 West London wildcats also dominated their day, having beat Cork Vikings in the semi final UCC knew it would be a tough game ahead. Wildcats came out of blocks fast and scored 2 quick goals, while UCC were unlucky and nervous this new young team struggled to put the ball between the middle posts. At half time UCC were down and looking defeated. After a quick half time talk given by Coach Liam Dineen, UCC were out again and ready to attack. Leaving no room for Wildcats now UCC used their quick Gaelic football style game to get advantage of their opponents causing a stir against the opposition, with a few late goals UCC came back and were crowned champions captained by Caroline Condon and Claire Walsh. Well done to all involved, the first Irish team to bring home the Gallia Cup.