News
News
Dr Elmer Morrissey Memorial Scholarship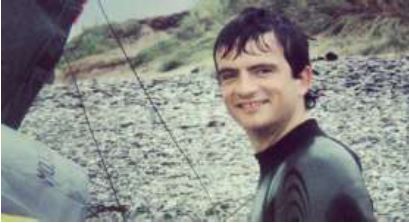 Are you an engineering student? Do you have a lust for life and all it entails? Would you like a cheque for €1,500?
If the answer to these questions is yes then read on...it could make a huge difference to your UCC experience.
Applications for 2022 are now being accepted.
The application deadline is 16th March 2022
WHAT YOU NEED TO DO NOW!
Visit Dr Elmer Morrissey Scholarship to download an application form
The scholarship targets students who reflect Elmer's multifaceted character, by rewarding a combination of academic excellence and involvement in extracurricular activities. Elmer, a native of Glounthaune, Cork, participated in numerous sports over the years, including rugby, hockey, kite-surfing and sailing. At the time of his death, he was a post-doctoral researcher at the Lawrence Berkeley National Laboratory in Berkeley, California. UCC is now accepting applications for the annual scholarship worth €1,500, which will be awarded to an undergraduate or postgraduate engineering student who has completed at least one year of study, and has obtained a minimum 2.1 grade in their most recent exams. The scholarship will help with the successful applicant's course fees and living expenses, enabling them to have the kind of fulfilling college experience that Elmer enjoyed.