News Archive
News Archive
What in the World Documentary – "Mass Murder in Mexico"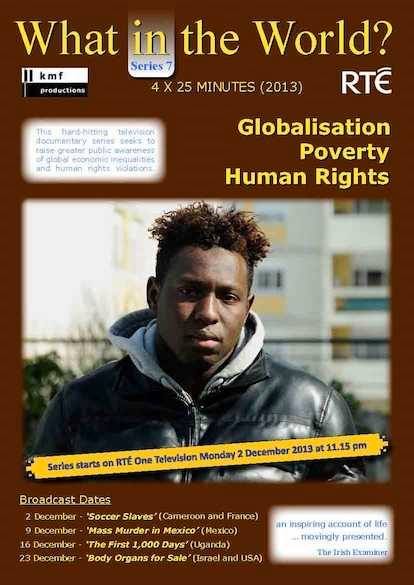 Screening of "Mass Murder in Mexico" followed by Q&A with the director


'Mass Murders in Mexico', the second episode in RTE's series of "What in the World", looks at the unsolved cases of women who were killed on the U.S.-Mexico border during the Calderón administration. The series is produced by the Cork based, KMF Productions, who worked with students and staff of the Centre for Mexican Studies for this particular episode.

Presenter and producer of the series, Peadar King, will be giving a Q&A session after the screening.


Location: O'Connolly Building B.