2016
2016
Sant Jordi in Cork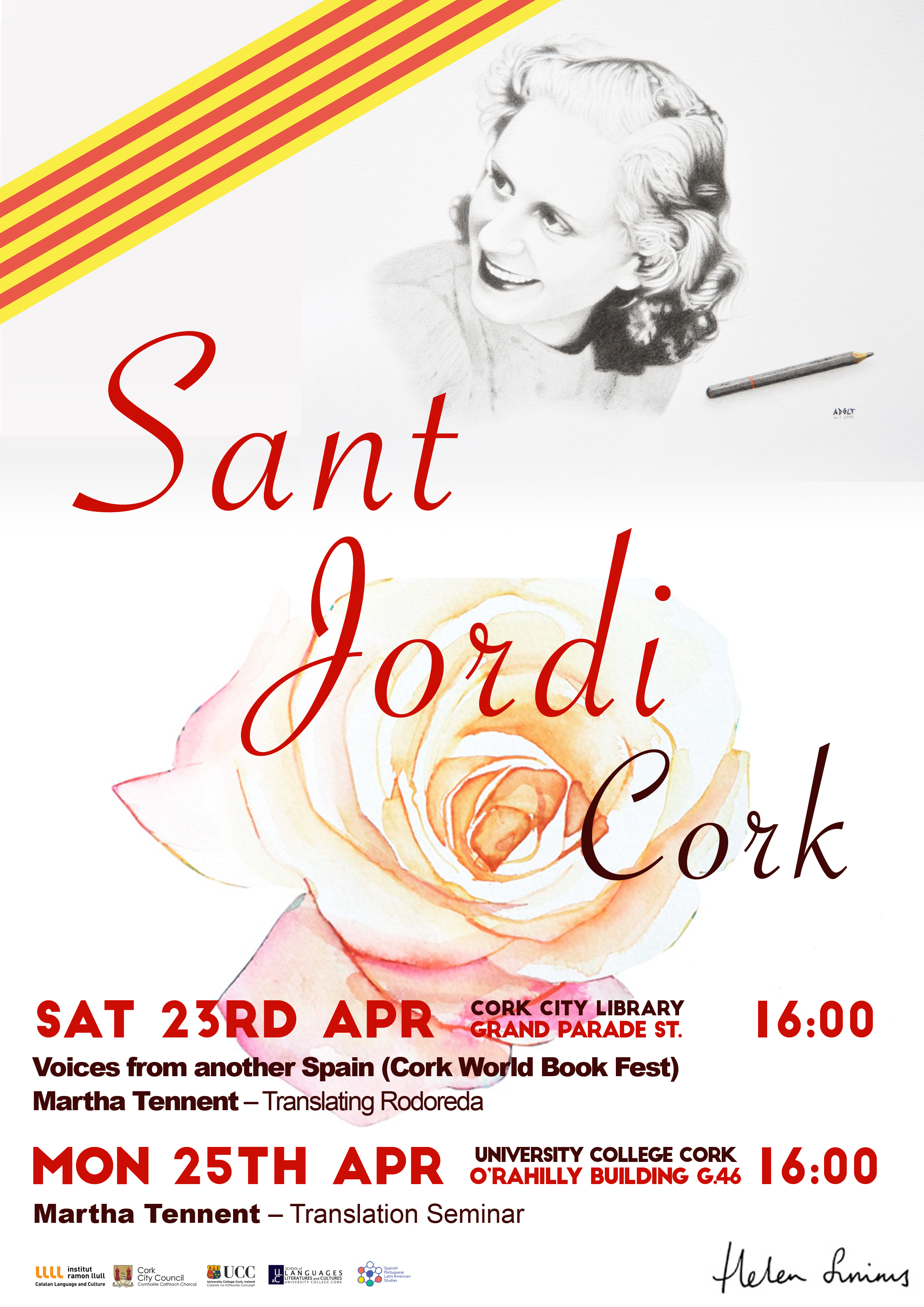 23rd and 25th April – Corc City Libraries and UCC
We are proud to announce two special events with acclaimed translator Martha Tennent.

Saturday 23rd April at 4pm in Cork City Library (Grand Parade) – Martha Tennent "Translating Mercè Rodoreda"

Monday 25th April at 5pm in G40, O'Rahilly Building, UCC – Martha Tennent "Collaborative Translation"

As part of Cork World Book Fest 2016, Martha will talk to us on Saturday afternoon about her experience of translating three celebrated books by one of the most emblematic Voices from Another Spain: Mercè Rodoreda.

Then, on Monday, she will discuss her experiences of "Collaborative Translation" on Rodoreda's War, So Much War (shortlisted for this year's Best Translated Book Award) and Blai Bonet's darkly lyrical and harrowing The Sea.

The translator will be signing copies of War, So Much War, Death in Spring and The Sea at both events.