2019
2019
Careers in Physiology Event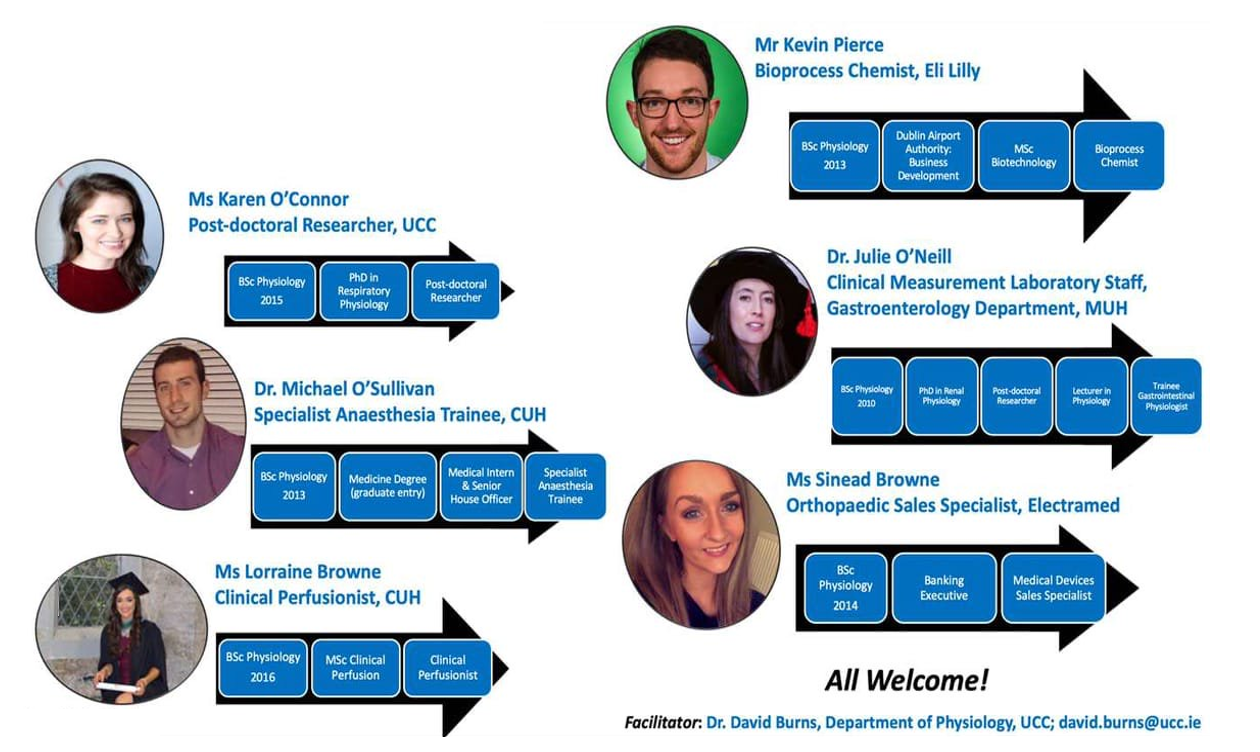 On Thursday 24th October, the Department of Physiology hosted a number of alumni from the BSc Physiology degree programme.
Our graduates brought us on a journey along their career paths following their primary degrees and discussed training opportunities and new exciting roles following graduation. We learned of the challenges and rewards of diversifying in new roles and entering new fields of study and research. Students currently enrolled in the BSc Physiology and BSc Medical and Health Science programmed attended the event, along with prospective students. The event included a broad range of speakers with combined experience in the biopharmaceutical industry, healthcare, medical devices sector, academia and medicine.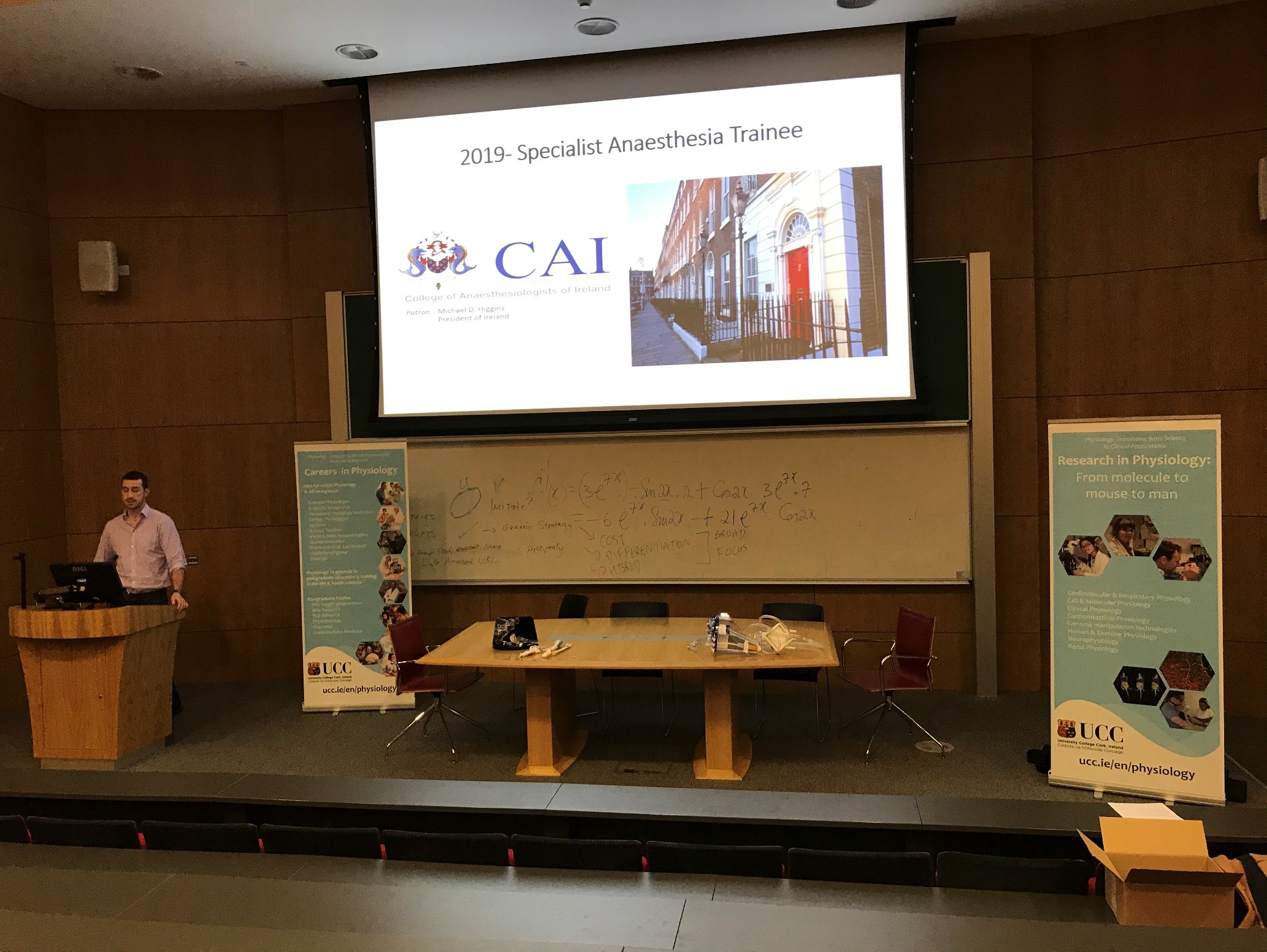 Dr. Michael O'Sullivan, Specialist Anaesthesia Trainee, CUH.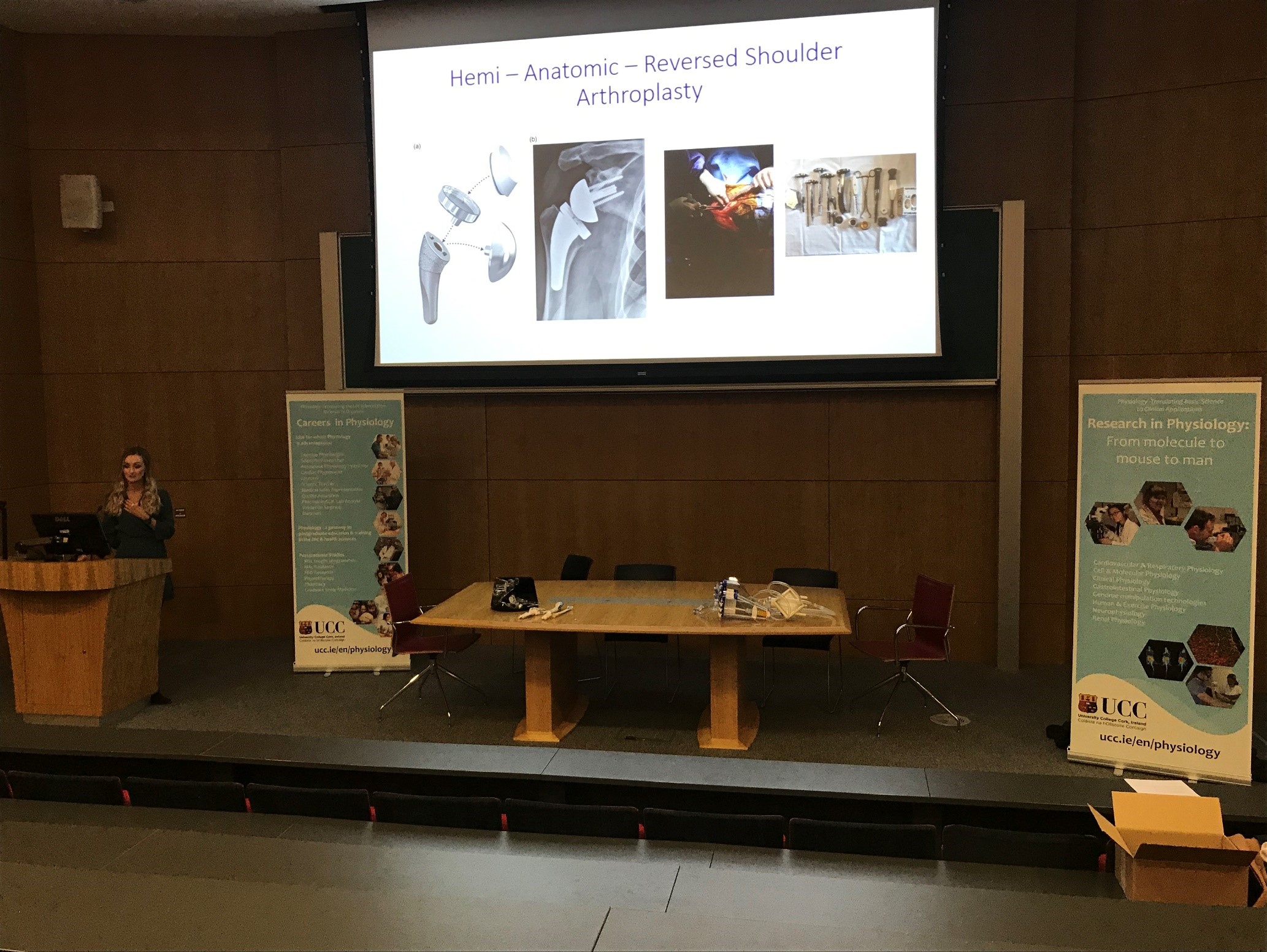 Ms. Sinead Browne, Orthopaedic Sales Specialist, Electramed.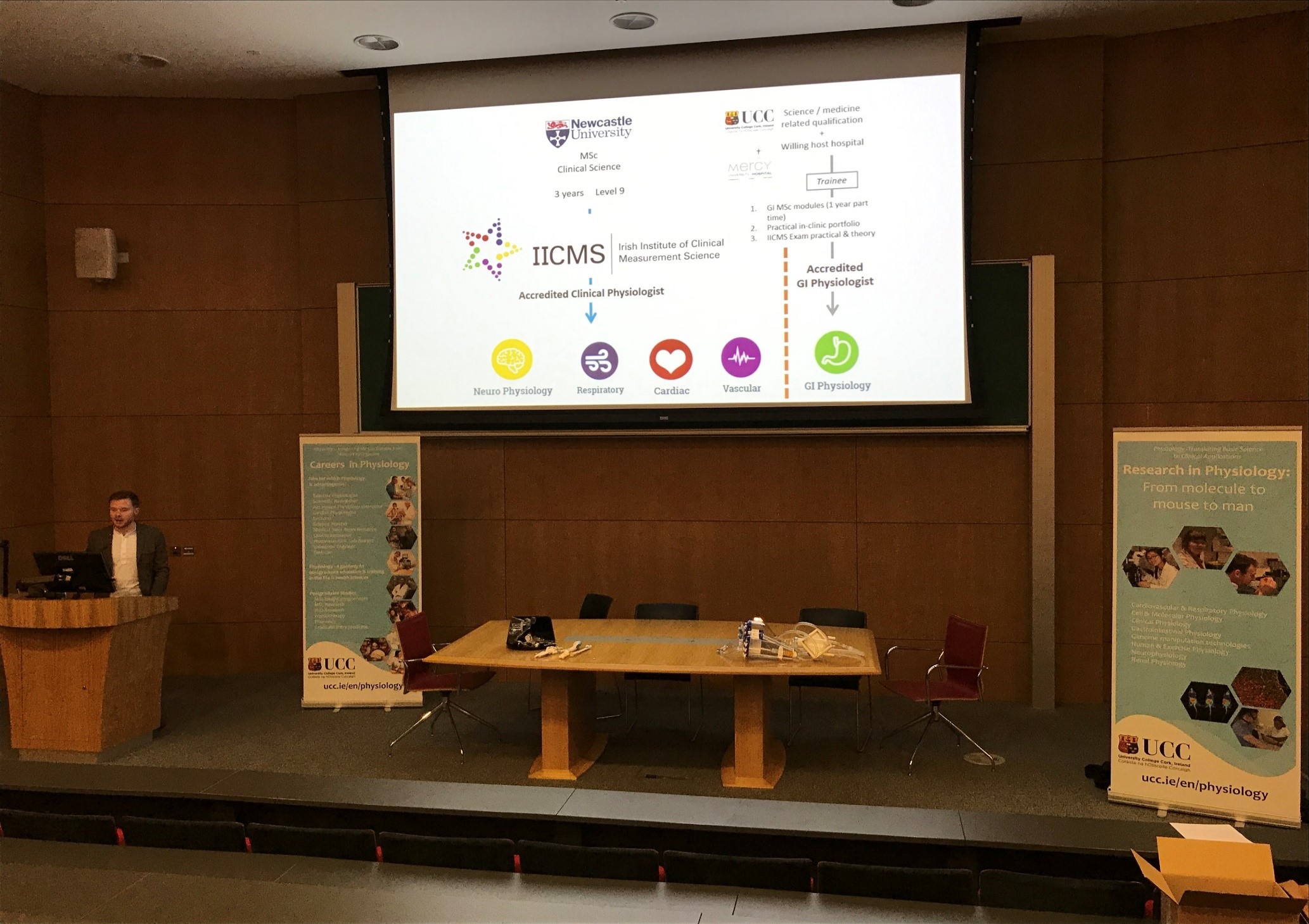 Dr. Aidan Karr, Clinical Measurement Laboratory Staff, Gastroenterology Department, MUH.