2019
2019
Dr. David Burns receives Research Award from the Royal Academy of Medicine in Ireland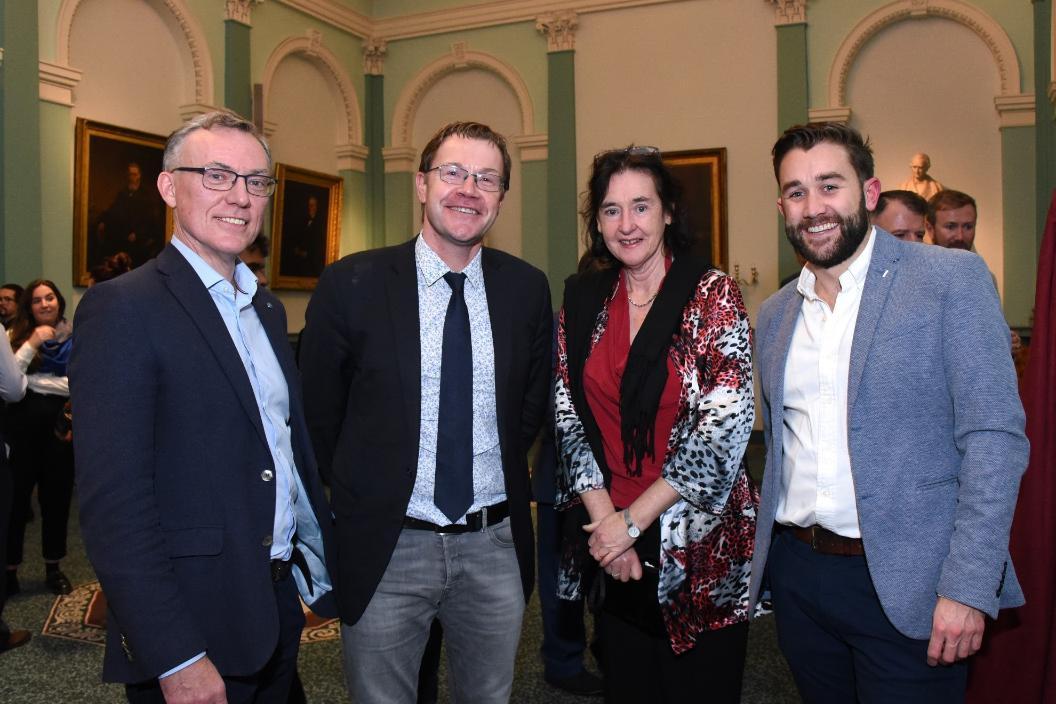 Congratulations to Dr. David Burns, Department of Physiology, for receiving a Research Award (2019) from The Royal Academy of Medicine in Ireland (RAMI).
David received the award in recognition of his research paper "Inspiratory pressure-generating capacity is preserved during ventilatory and non-ventilatory behaviours in young dystrophic mdx mice despite profound diaphragm muscle weakness" published in The Journal of Physiology in 2019. The paper was competitively selected as the best biomedical sciences paper published by an Ireland-based researcher between 2017 and 2019.
Professor James Jones (Chair and Head of Anatomy, University College Dublin) presented David with a Medal and Prize on behalf of the Academy at an awards ceremony hosted at the Royal College of Physicians, Dublin. For the full list of award winners click here.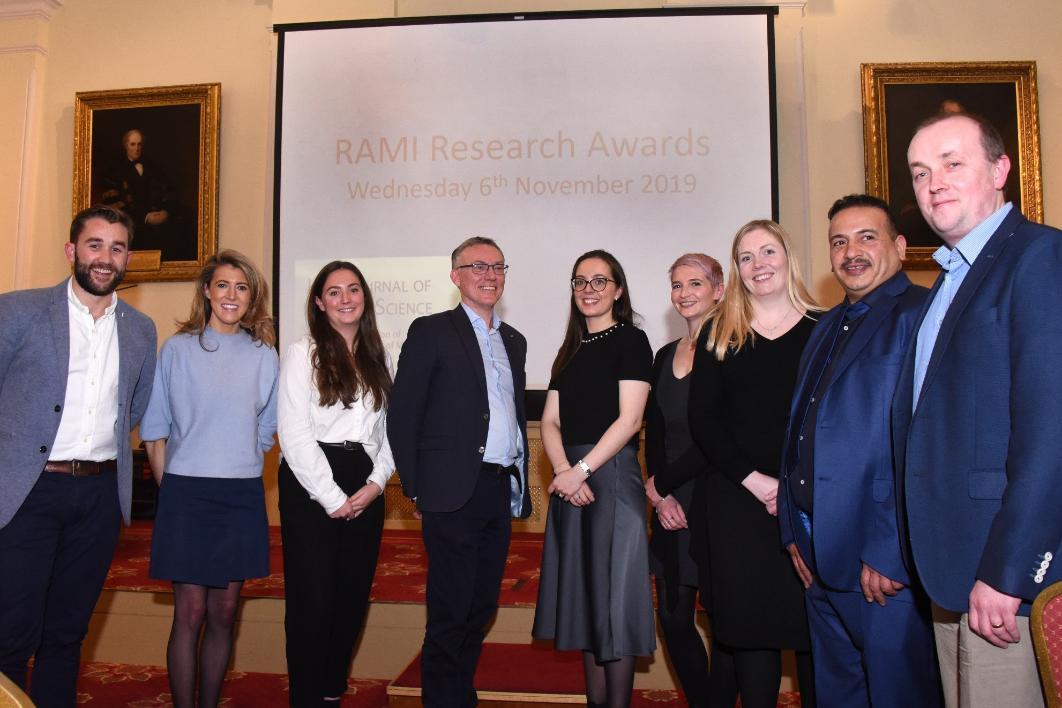 (L-R) Dr David Burns, Biomedical Science; Dr Maedbh Rhatigan, Ophthalmology; Dr Elspeth Ward, Oncology; Prof James Jones, (UCD); Dr Stephanie Menzies, Dermatology; Dr Daniela Rohde, Public Health Medicine & Epidemiology; Dr. Katie O'Sullivan, Surgery; Mr Basim Mahvooba, on behalf of Dr Meera Tandan, Medical Microbiology; Dr Joe Gallagher, General Practice.