2017
2017
Physiology Class of 2017 awards.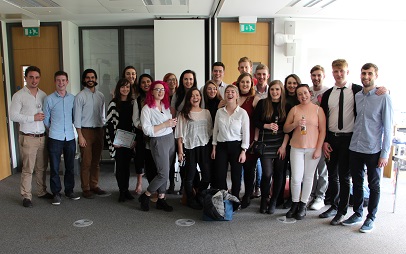 The Department of Physiology assembled on the 23rd May 2017, the evening of the viva voce examinations for annual awards event at the close of the academic year.
Prof James Jones (UCD), who served as external examiner for the BSc Physiology degree programme presented the awards, which were in recognition of the outstanding achievements of the candidates for the past academic year 2016/2017.
We wish the Physiology Class of 2017 a very successful future, go n-éirí an bóthar libh! !.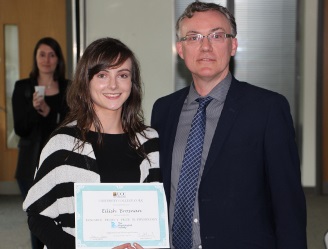 Physiology Society Prize for the best research project mark was awarded to Eilish Brosnan. L-R Eilish Brosnan, Prof James Jones.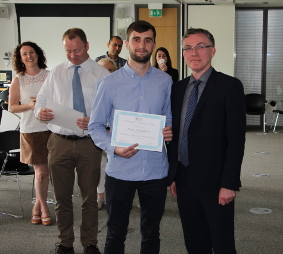 Charles Medal awarded for best overall 4th year mark was awarded to Jack Monahan. L-R Jack Monahan, Prof James Jones.
Physiology Scholar Prize for the highest graduating mark was awarded to James Healy. L-R James Healy, Prof James Jones.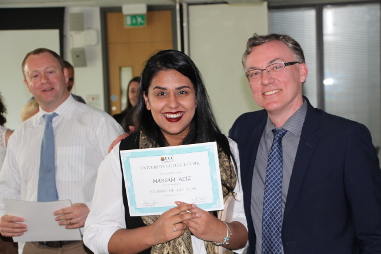 Student of the Year as selected by the 4th year class was awarded to Mariam Aziz. L-R Mariam Aziz , Prof James Jones.