Meet our Early Career Researchers
Meet our Early Career Researchers
Ms. Caroline Egan, PhD Student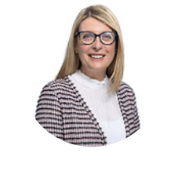 PhD Title: Transitioning to long term care among older adults with intellectual disabilities. A qualitative multiple embedded case study design.
This study aims to provide insights into pre-transitional experiences and decision making among older adults with intellectual disabilities and their family caregivers who are considering a permanent relocation to a long-term care.
To date I have completed:
Transitioning to long term care for older adults with intellectual disabilities: A concept analysis.
Shared decision-making with adults transitioning to long term care: A scoping review.
(Supervisors - Professor Corina Naughton, Dr Helen Mulcahy, Professor Ruth Northway (University of South Wales))
Neah Albasha, PhD Student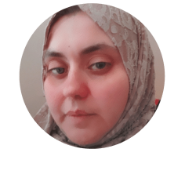 PhD Title: Improving residential care staff knowledge, perceptions and self-efficacy in preventing falls among older residents
The study aims to explore the experience and attitudes of residential care staff working in older adult residential care services in Ireland, of current fall prevention strategies, including the perceived barriers and enablers; and quantify their knowledge of falls prevention, to inform a tailored education intervention; develop and pilot a tailored education intervention for residential care staff.
To date, I have completed implementation strategies supporting fall prevention interventions in a long-term care facility for older persons: a systematic review protocol. The systematic review procedure has been completed; it is now in the writing stage.
The protocol was peer-reviewed by BMJ OPEN Journal, and it is under the review process for publication.
(Supervisors - Professor Suzanne Timmons is my main supervisor; Nicola Cornally, Sheena McHugh and Ruth McCullagh)
Anthony Hoey, PhD Student
PhD Title: Advance Care planning in the acute health care settings
Two of every five adult deaths occurred in an acute hospital setting (Matthews et. al. (2021). In Ireland, the Assisted Decision (Capacity) Act (2015) aims to ensure a person's wishes and preferences for care options are honoured. An Advanced Care Directive (ACD) and Advanced Care Plan (ACP) can ensure that patients retain autonomy over end-of-life decisions.
Within my PhD I will examine mechanisms to improve patient excess to ACD and ACP, starting with an review of current practice.
The audit aims to identify the prevalence of ACD or ACP.
(Supervisors - Dr Irene Hartigan, Dr Nicola Cornally, Dr Caroline Kilty & Professor Corina Naughton)

Mark O'Donovan, PhD Student
PhD Title: The measurement and impact of frailty on middle aged and older adults with cognitive impairment and dementia
In geriatric medicine frailty can be understood as a "multi-domain, multi-dimensional construct predisposing to adverse health outcomes" (Sezgin, O'Donovan et al., 2019) and has seen a lot of attention in recent years. The physical model of frailty proposed by Fried et al. in 2001 has become one of the most widely accepted criteria but it does not include many domains such as cognition. Multiple studies have observed a strong overlap between the development of mild cognitive impairment and physical frailty and both conditions share a similar risk factor profile including pathologies such as chronic inflammation, impaired HPA response, endocrine dysfunction and energy homeostasis dysfunction (Ma & Chan, 2020). These associations point towards a shared underlying mechanism between age-related physical and cognitive decline and in 2013 a new construct "cognitive frailty" was proposed consisting of the presence of both physical frailty and cognitive impairment in the absence of dementia. This construct has shown great potential as a predictor of incident dementia and may represent a pathway to earlier identification and improved prevention in the pre-dementia stage. This thesis aims to clarify the epidemiological profile of this novel construct including the prevalence, trajectories and adverse outcomes.
(Supervisors - Dr Nicola Cornally, Dr Ronan O'Caoimh & Professor Joseph Eustace)