Life as a Medical Student in Cork
Life as a Medical Student in Cork
Life as a Medical Student in Cork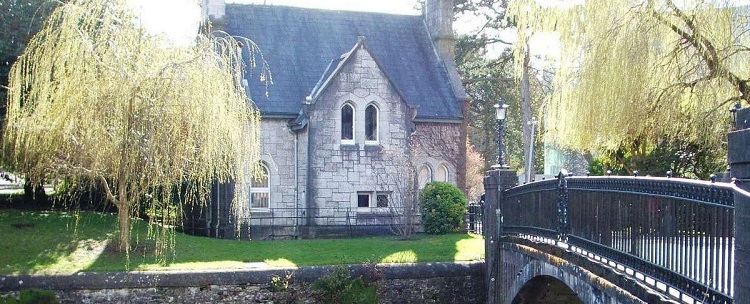 Life as a Medical Student
University College Cork combines a rich tradition of teaching, research and scholarship. The UCC campus is situated in a beautiful riverside setting, within walking distance of the city. Old limestone buildings blend seamlessly with stunning modern architecture against a backdrop of mature gardens. Brookfield Health Sciences Complex is a bright and modern building, just a few minutes walk from main campus. Most of the basic sciences and clinical skills teaching take place in BHSC. The Physiology Department and the world-renowned FLAME Anatomy lab are located in the nearby Western Gateway Complex, linked to BHSC by a footbridge over the river Lee. The fact that there are so many international students studying medicine at UCC makes it much easier for students to settle in – students soon make new friends and are kept busy. Home is just a text or Skype call away and our doors are always open if students want to talk or are having any difficulties.
Student Experience at UCC video
Clubs & Societies
UCC has an extensive network of Clubs and Societies ranging from sports to music and theatre. Medical students have their own societies - MedSoc organizes a busy social calendar for medical students and there is also an active SurgSoc Society. The Surgeon Noonan Society organizes student summer electives to Africa (students bring medical supplies and financial aid). Medical students at UCC are also actively involved in Medicins Sans Frontieres and a number of medical school outreach programmes (annual Teddy Bear Hospital, Prep-for-Med School).
About Cork
Cork is Ireland's second largest city (population 300,000) and is a cosmopolitan, modern city with a vibrant café, restaurant and nightlife culture. In 2005, Cork was the European Capital of Culture, and in 2010 was nominated as one of the top 10 World Cities by the Lonely Planet guide. Cork has an international airport and well-developed rail and bus connections and is the gateway to some of Ireland's most beautiful landscapes. Students enjoy being able to walk into town after lectures, do some shopping, browse the bookshops and perhaps go to a movie or eat in one of the many popular cafes and restaurants.
About Ireland
Ireland has always attracted international students - the country has an excellent educational system and world-renowned universities. This academic reputation, along with Ireland's rich cultural heritage and its friendly and hospitable people, have made Ireland a number one choice for international students. Ireland has a young population, with almost 40% of the population under the age of 25. Students enjoy Ireland's vibrant and cosmopolitan cities, each with its own unique atmosphere. At the weekends and holiday periods, students can visit the surrounding countryside, with its breath-taking scenery of mountains, rivers and lakes. Hiking, surfing, or just rambling around some of Ireland's ancient castles is only a short car or bus journey away.
In 2010, Ireland was 'the World's Friendliest Country' in the Lonely Planet Guide.