News
News
National Fossil Art Contest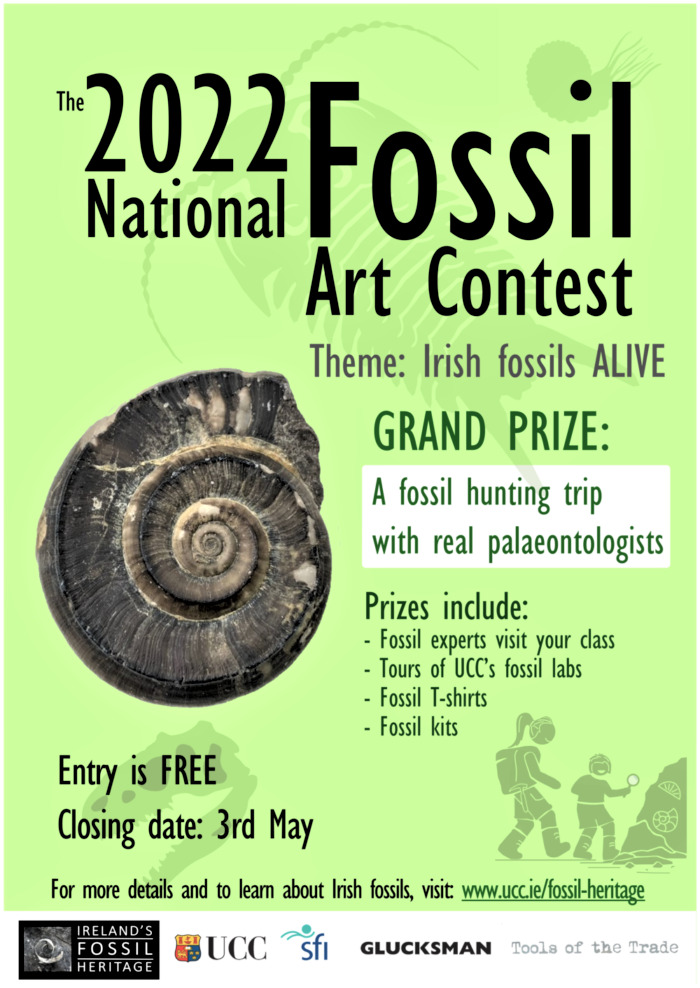 We have officially launched the first-ever National Fossil Art Contest!
The theme of the contest is "Irish Fossils ALIVE". We are inviting young artists to create a unique art piece inspired by the rich fossil heritage on the island of Ireland. and have prepared a list of some of the most famous Irish fossils on our website for inspiration.
Prizes will be awarded in four age categories: under 8 years, 9-12 years, 13-15 years, and 16-18 years. The overall winner of the contest will win a once-in-a-lifetime experience of a day out fossil hunting with palaeontologists from UCC with lots of other fossil-themed prizes to be won.
The closing date for submissions is Tuesday 3rd of May 2022 at 4 pm and the top selected entries will be invited to display their art pieces at a public exhibition at the Glucksman art gallery in Cork in June 2022. Further details on how to enter can be found on our Fossil Art page of the website.