Hollie Bean
Hollie Bean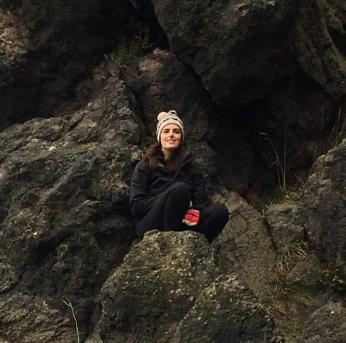 I am a geologist interested in taphonomy and exceptional preservation. My interest in Palaeontology began at a young age, scouring the Jurassic Coast for ammonites and ichthyosaurs. Since then, my research has involved geologically mapping Precambrian and Cambrian rocks in Shropshire, UK, and experimentally decaying ostracods to investigate taphonomy and exceptional preservation of Orsten-type fossils. This has led me to my current PhD project investigating melanin in feathers.
Biography
Sept 2022 – Present: PhD Geology, University College Cork, Ireland. "Modelling Fossil Feather Colour using Melanin Chemistry in a Phylogenetic Context"

Nov 2021 – Aug 2022: Geochemistry Research Technician, Newcastle University, UK.

Dec 2020 – Oct 2021: Research Technician University of Leicester, UK. CongoPeat Project

Sept 2018 – Sept 2019: MSc Palaeobiology, University of Bristol, UK. "Experimental Taphonomy of Bivalved Crustaceans"

Sept 2015 – July 2018: BSc Geology, University of Birmingham, UK. "The Geology of Church Stretton, Shropshire"