UCC Learning Neighbourhood Programme
UCC Learning Neighbourhood Programme
Maria was invited to deliver an interactive public lecture on the 12th of April 2016 as part of the 'Lifelong Learning Festival 2016' and the UNESCO 'Learning Neighbourhoods' programme, funded by UCC and Cork City Council. The Learning Neighbourhoods Programme aims to build a culture of lifelong learning across Cork to foster social inclusion and active participation in education.
The lecture, titled 'Prehistoric colours: The many hues of fossil bugs, birds and dinosaurs' was a huge success, attended by over 250 people, and featured lots of interactive content, with volunteers from the audience interacting with props such as a washing line, beetroot, CDs, bubbles, balloons and more!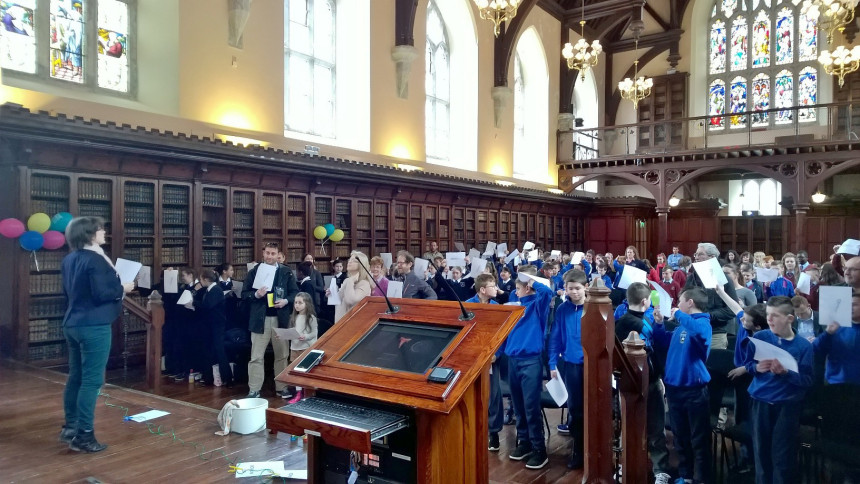 A number of UCC lecturers' (including Maria) contributions to the Learning Neighbourhoods programme were recognised in a ceremony at Cork City Hall in November 2016. The ceremony at Cork City Hall was presided by the Lord Mayor of Cork Des Cahill and recognised the achievements of the diverse community leaders and activists and programme staff responsible for the success of the initiative, in addition to launching a photographic exhibition of local community members.