Blog
Blog
Welcome to our blog about life as a palaeontologist – or trainee palaeontologist – working on fossil colour.
Previous Years
Browse our past blog entries
29 May 2023
Here is Chris working hard to transport his samples from the Australian fieldtrip back to the lab! Phew!
22 May 2023
Naomi recently hosted our first ever palaeogroup craft-night! We made so much cool stuff: using techniques like cross-stitching, collaging, macramé, sketching, painting miniature models, and even some digital drawing! Lots of delicious food and fun cozy chats about plants, life, fossils, animals, and hobbies!
15 May 2023
Bea went to Dingle with Hollie, Valentina, Dan and Zixiao on the weekend and they saw basking sharks. It was the highlight of her time in Ireland. The white reflection on the water in one of the pictures is the inside of one of the shark's mouths. Although they look similar to great white sharks, they are filter feeders, so they pose no threat to humans. Basking sharks are protected in Ireland and if you want to learn more about them you should check out https://www.baskingshark.ie!
8 May 2023
Maria getting up close and personal with the birds of the University of Cambridge Museum of Zoology!
2 May 2023
Valentina recently visited Stuttgart Natural History Museum: here she is with the largest ammonite she has ever seen (and touched). Very happy Vale!
24 Apr 2023
Zixiao is really surprised to find that, after 196 days, the pigeon's (which we blogged about back in October 2022) forelimbs are still articulated (while the rest of the skeleton is not visually accessible) and the feathers are still attached to the bones, even though it has been exposed (i.e. not buried by sediment) the whole time. This makes him rethink about the popular "rapid burial" hypothesis that has been frequently proposed for articulated fossils with feathers!
17 Apr 2023
Dan is up bright and early to catch the Celtic Explorer at the Port of Cork and pick up some fish for his project. Luckily he has a new book to enjoy in his down time!
11 Apr 2023
Daniel was recently awarded both the BEES Education and Public Engagement Award and the 2023 UCC Higher Awards: Leadership Award! Congrats Daniel!
3 Apr 2023
Tiffany and Valentina recently enjoyed a tour of Thermo Fisher Scientific in London as part of the Infrared and Raman Discussion Group meeting. It was such a fabulous meeting, with great science and wonderful people to get nerdy about equipment with!
27 Mar 2023
Jess has been busy delivering fossil workshops at Coachford College in Cork and Loreto Secondary School in Tipperary. These Transition Year classes were the first secondary school students to experience the interactive STEM workshops that Ireland's Fossil Heritage (IFH) offers. Next stop is the Dingle Arts Festival or Féile na Bealtaine, where IFH will be bringing the traveling fossil exhibit and also giving a public talk on the fossils of Clogher strand.
20 Mar 2023
Before starting work every morning, Dirleane prepares her chimarrão. It is a traditional hot drink from south Brazil and other American countries such as Uruguay and Argentina!
13 Mar 2023
Always on the lookout for interesting geological sites, Will visited the famous Mitchelstown Cave over the weekend! The amazing formations inside are a sight to see.
6 Mar 2023
Märta sent away 55 powdered rock samples to be analysed for their isotope content. These data will give us important clues about the depositional environment of these sediments!
28 Feb 2023
Hollie recently got back from a 'flying' visit to the Cambridge Museum of Zoology, collecting feather samples from their extensive bird skin collections. She is very excited to get started with the analysis!
23 Feb 2023
Dan is (rightfully) very happy with all his fish to prepare for dissections and melanin extractions over the coming months!
13 Feb 2023
Aaron has spent the last few weeks diving into the world of R and statistics! He recently completed the module "Introductory Quantitative Skills for Biologists using R" and is looking forward to applying his new skills to his own data that he will collect in the near future.
7 Feb 2023
Zixiao is learning new tricks about processing synchrotron data! It is incredible that people can learn this (and many other research skills) on YouTube and that it is free. A shout-out to the SSRL Summer School channel!
30 Jan 2023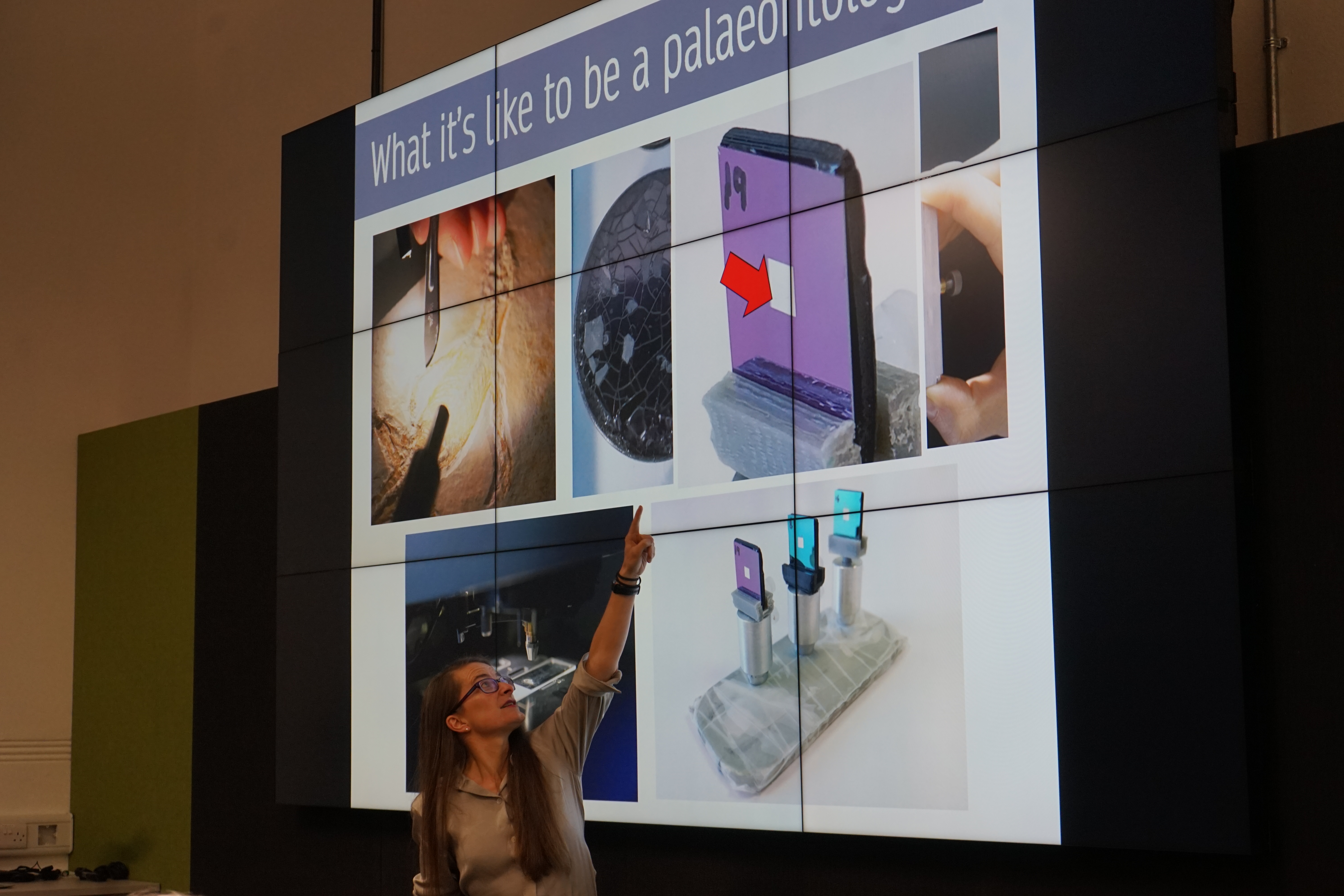 Maria delivered an Inaugural Professorial Lecture at UCC last Wednesday! It can be viewed here.
23 Jan 2023
Bea has been super busy with labwork and learning to code in R and she's been struggling to find time to take of herself, but she still found the time to prepare dumplings for Lunar New Year! It's said the more dumplings you eat during the New Years celebrations the wealthier you get, so fingers crossed for her… Happy Year of the Rabbit!
16 Jan 2023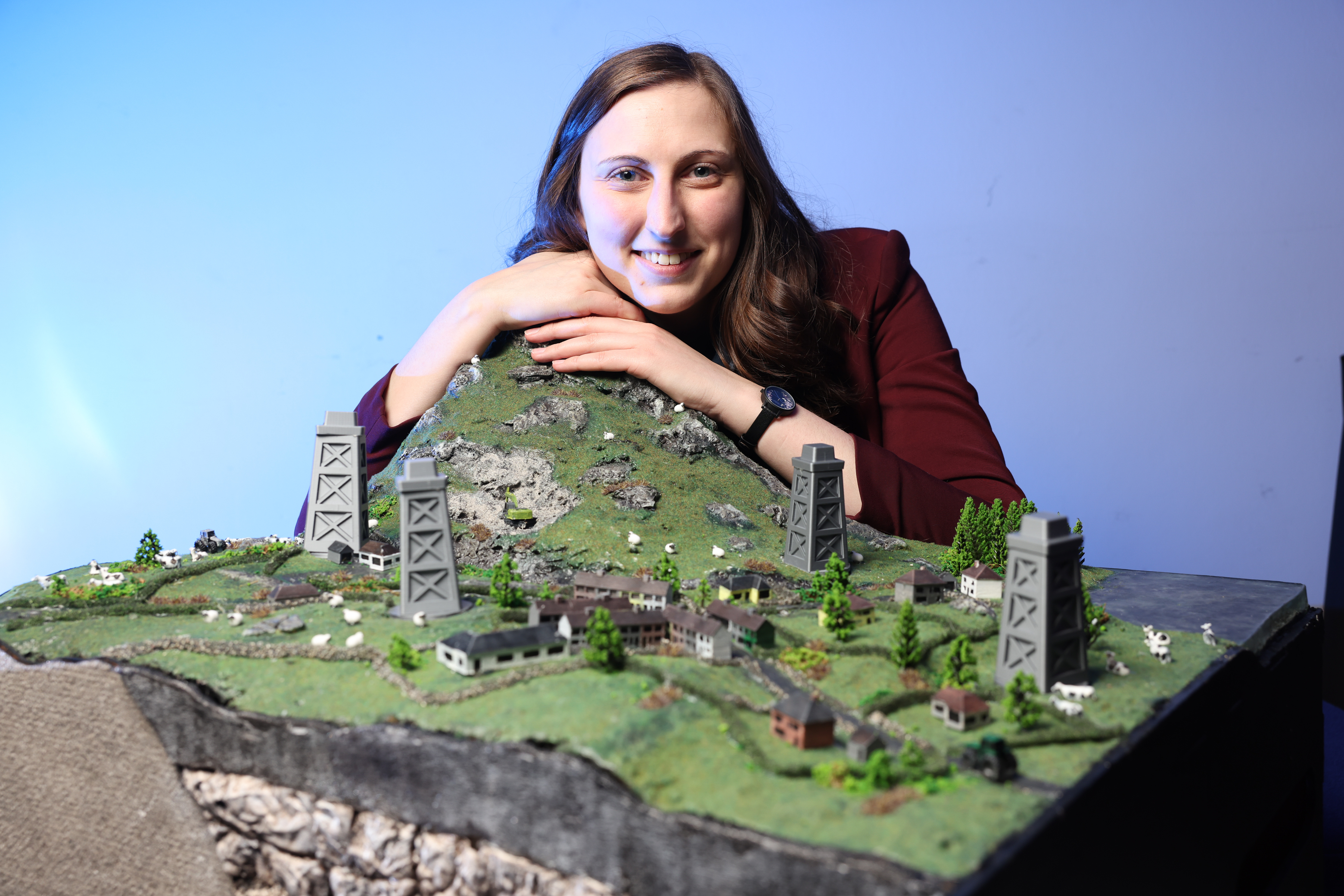 9 Jan 2023
Jess attended SCI:COM 2021 at the Aviva Stadium in Dublin in December. SCI:COM is a 1-day conference for anyone that communicates science, medicine, technology or engineering to any audience. Jess presented a poster on all the amazing events and activities that Ireland's Fossil Heritage has delivered so far.