Blog
Blog
Welcome to our blog about life as a palaeontologist – or trainee palaeontologist – working on fossil colour.
Previous Years
Browse our past blog entries
2 Oct 2023
It's all coming together in the Mary Ward lab today, as Peter is helping with the installation of our new Headspace-GC-MS system from Perkin Elmer!
18 Sep 2023
A large contingent from the research group attended PalAss in Cambridge recently, and Aaron was delighted to have the opportunity to present his research, and win a highly commended award for his talk! Outside of networking, the group managed to explore both the University Museum of Zoology and Sedgwick Museum. Immediately after the conference, Aaron had a little bit of holiday time and visited Bristol museum for the first time too!
11 Sept 2023
Dirleane's enthusiasm is palpable as she embarked on her new role within Maria's group in early September. As a postdoctoral researcher, she is immersing herself in the exploration of an extensive database, unraveling the intricacies of melanin chemistry within tissue samples sourced from both extant organisms and ancient fossils. Presently, she is actively involved in conducting advanced analyses utilizing the SMAK software platform!
4 Sept 2023
Look who is in the lab this week! Richard and Tuhin are collabing with NUIG, looking at bubbles in amber. So cool!
28 Aug 2023
It was Bea´s birthday this week! Her friends made her a beautiful cake and gifted her a super cool mug from the Royal Ontario Museum in Toronto (Canada)! Bea´s favourite geological period is the Cretaceous because that is the period that her favourite palaeontological site in Spain, Las Hoyas, dates from. What is your favourite geological period?
21 Aug 2023
It's been a great summer for insect-hunting! Here are some lovely ones Naomi found recently, including a buff ermine moth caterpillar, a pellucid fly, a rusty tussock moth caterpillar, and a female holly blue butterfly.
14 Aug 2023
The happiness in doing some last minute fossil SEM prep before diving into writing a new exciting paper!
7 Aug 2023
Here are two pop science articles for promoting Zixiao's new paper; one is in English and the other one in Chinese. This is the first time Zixiao led the media work and he learned so much during the experience!
31 Jul 2023
Dan has finally finished with sample preparation and it's time to move onto data analysis. Counting melanosomes might not be very exciting, but he has some new shrimp to keep him company!
24 Jul 2023
Better safe than sorry: Daniel polishes his resin-embedded sample for further analysis. He is making sure he didn't damage the sample.
17 Jul 2023
Tiffany enjoyed spinning our Wheel of Misfortune at Cork Carnival of Science. It was a "wheely" great time...!
10 Jul 2023
Jess has been busy organising lots of art-science events for Ireland's Fossil Heritage over the last few months, including the National Fossil Art Contest and the National Fossil Photo Contest. She also brought Ireland's Fossil Heritage to over 200 people at the Dingle Arts Festival, and contributed rocks and fossils to an amazing exhibit ('Hollow Earth') at the Glucksman Gallery.
3 Jul 2023
Dirleane was so happy, as, when she was walking around Cork city center (specifically at the Church of the Immaculate Conception), she saw this fossil on the wall. She was even happier when one of her photos of the fossil was highly commended in a photo contest!
26 Jun 2023
In the words of Peter: "I love it when a lab comes together"!
19 Jun 2023
Hollie and Aaron recently presented at the Progressive Palaeontology conference in Liverpool. Hollie took the chance to see some of the sights around the city!
12 Jun 2023
Will has been teaching eager primary school students about fossils and palaeontology. Many types of fossils from UCC are brought along to show the amazing variety of ancient life. Maybe some future palaeontologists are among these excited pupils!
6 Jun 2023
Fresh off the back of delivering the first conference presentation of his PhD at ProgPal in Liverpool, Aaron has since returned to the lab to continue with melanin extractions and further data collection! He also made sure to visit Liverpool museum; it has some truly fantastic exhibits on display.
29 May 2023
Here is Chris working hard to transport his samples from the Australian fieldtrip back to the lab! Phew!
22 May 2023
Naomi recently hosted our first ever palaeogroup craft-night! We made so much cool stuff: using techniques like cross-stitching, collaging, macramé, sketching, painting miniature models, and even some digital drawing! Lots of delicious food and fun cozy chats about plants, life, fossils, animals, and hobbies!
15 May 2023
Bea went to Dingle with Hollie, Valentina, Dan and Zixiao on the weekend and they saw basking sharks. It was the highlight of her time in Ireland. The white reflection on the water in one of the pictures is the inside of one of the shark's mouths. Although they look similar to great white sharks, they are filter feeders, so they pose no threat to humans. Basking sharks are protected in Ireland and if you want to learn more about them you should check out https://www.baskingshark.ie!
8 May 2023
Maria getting up close and personal with the birds of the University of Cambridge Museum of Zoology!
2 May 2023
Valentina recently visited Stuttgart Natural History Museum: here she is with the largest ammonite she has ever seen (and touched). Very happy Vale!
24 Apr 2023
Zixiao is really surprised to find that, after 196 days, the pigeon's (which we blogged about back in October 2022) forelimbs are still articulated (while the rest of the skeleton is not visually accessible) and the feathers are still attached to the bones, even though it has been exposed (i.e. not buried by sediment) the whole time. This makes him rethink about the popular "rapid burial" hypothesis that has been frequently proposed for articulated fossils with feathers!
17 Apr 2023
Dan is up bright and early to catch the Celtic Explorer at the Port of Cork and pick up some fish for his project. Luckily he has a new book to enjoy in his down time!
11 Apr 2023
Daniel was recently awarded both the BEES Education and Public Engagement Award and the 2023 UCC Higher Awards: Leadership Award! Congrats Daniel!
3 Apr 2023
Tiffany and Valentina recently enjoyed a tour of Thermo Fisher Scientific in London as part of the Infrared and Raman Discussion Group meeting. It was such a fabulous meeting, with great science and wonderful people to get nerdy about equipment with!
27 Mar 2023
Jess has been busy delivering fossil workshops at Coachford College in Cork and Loreto Secondary School in Tipperary. These Transition Year classes were the first secondary school students to experience the interactive STEM workshops that Ireland's Fossil Heritage (IFH) offers. Next stop is the Dingle Arts Festival or Féile na Bealtaine, where IFH will be bringing the traveling fossil exhibit and also giving a public talk on the fossils of Clogher strand.
20 Mar 2023
Before starting work every morning, Dirleane prepares her chimarrão. It is a traditional hot drink from south Brazil and other American countries such as Uruguay and Argentina!
13 Mar 2023
Always on the lookout for interesting geological sites, Will visited the famous Mitchelstown Cave over the weekend! The amazing formations inside are a sight to see.
6 Mar 2023
Märta sent away 55 powdered rock samples to be analysed for their isotope content. These data will give us important clues about the depositional environment of these sediments!
28 Feb 2023
Hollie recently got back from a 'flying' visit to the Cambridge Museum of Zoology, collecting feather samples from their extensive bird skin collections. She is very excited to get started with the analysis!
23 Feb 2023
Dan is (rightfully) very happy with all his fish to prepare for dissections and melanin extractions over the coming months!
13 Feb 2023
Aaron has spent the last few weeks diving into the world of R and statistics! He recently completed the module "Introductory Quantitative Skills for Biologists using R" and is looking forward to applying his new skills to his own data that he will collect in the near future.
7 Feb 2023
Zixiao is learning new tricks about processing synchrotron data! It is incredible that people can learn this (and many other research skills) on YouTube and that it is free. A shout-out to the SSRL Summer School channel!
30 Jan 2023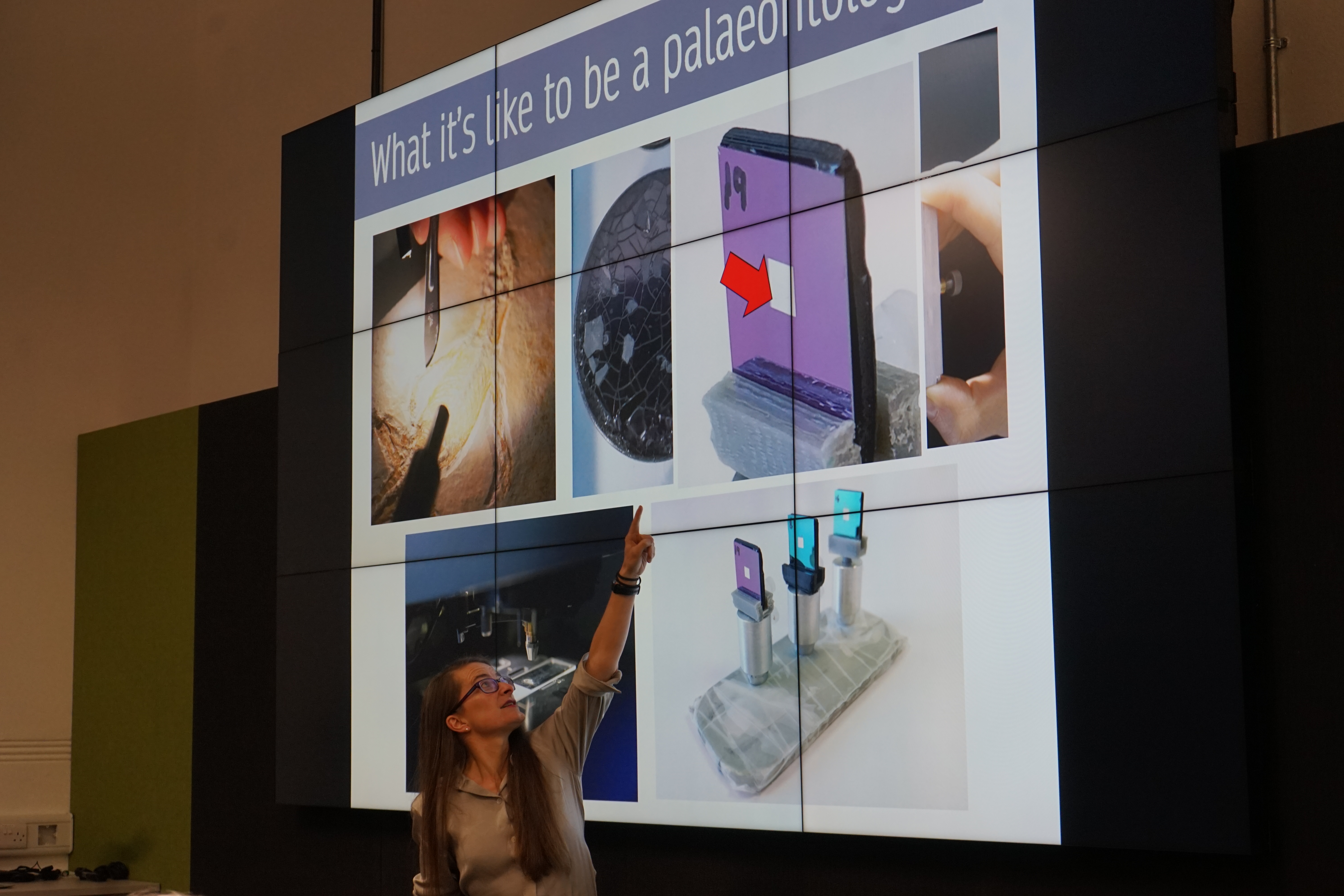 Maria delivered an Inaugural Professorial Lecture at UCC last Wednesday! It can be viewed here.
23 Jan 2023
Bea has been super busy with labwork and learning to code in R and she's been struggling to find time to take of herself, but she still found the time to prepare dumplings for Lunar New Year! It's said the more dumplings you eat during the New Years celebrations the wealthier you get, so fingers crossed for her… Happy Year of the Rabbit!
16 Jan 2023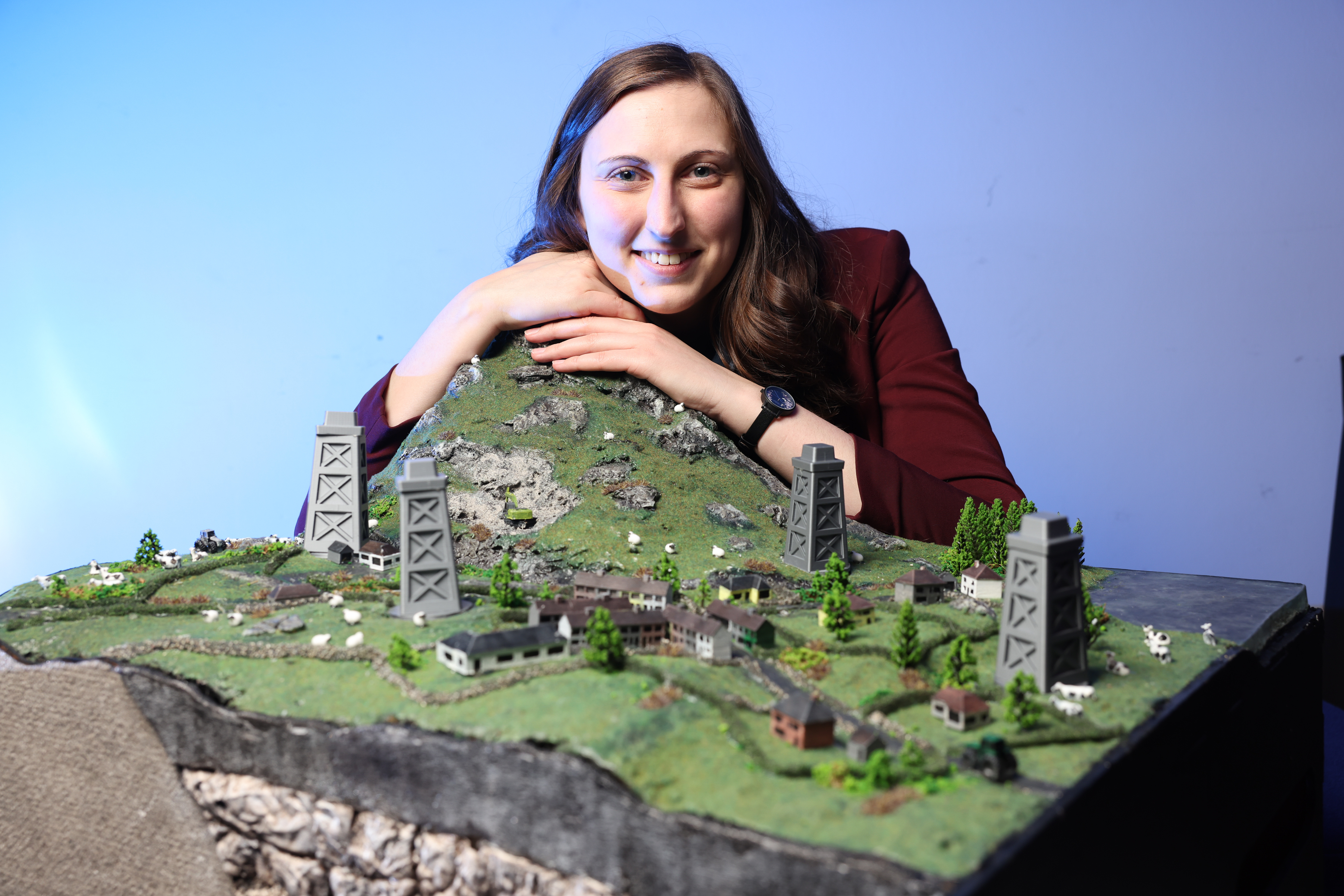 9 Jan 2023
Jess attended SCI:COM 2021 at the Aviva Stadium in Dublin in December. SCI:COM is a 1-day conference for anyone that communicates science, medicine, technology or engineering to any audience. Jess presented a poster on all the amazing events and activities that Ireland's Fossil Heritage has delivered so far.