News
News
Daniel wins the 2023 UCC Higher Awards: Leadership Award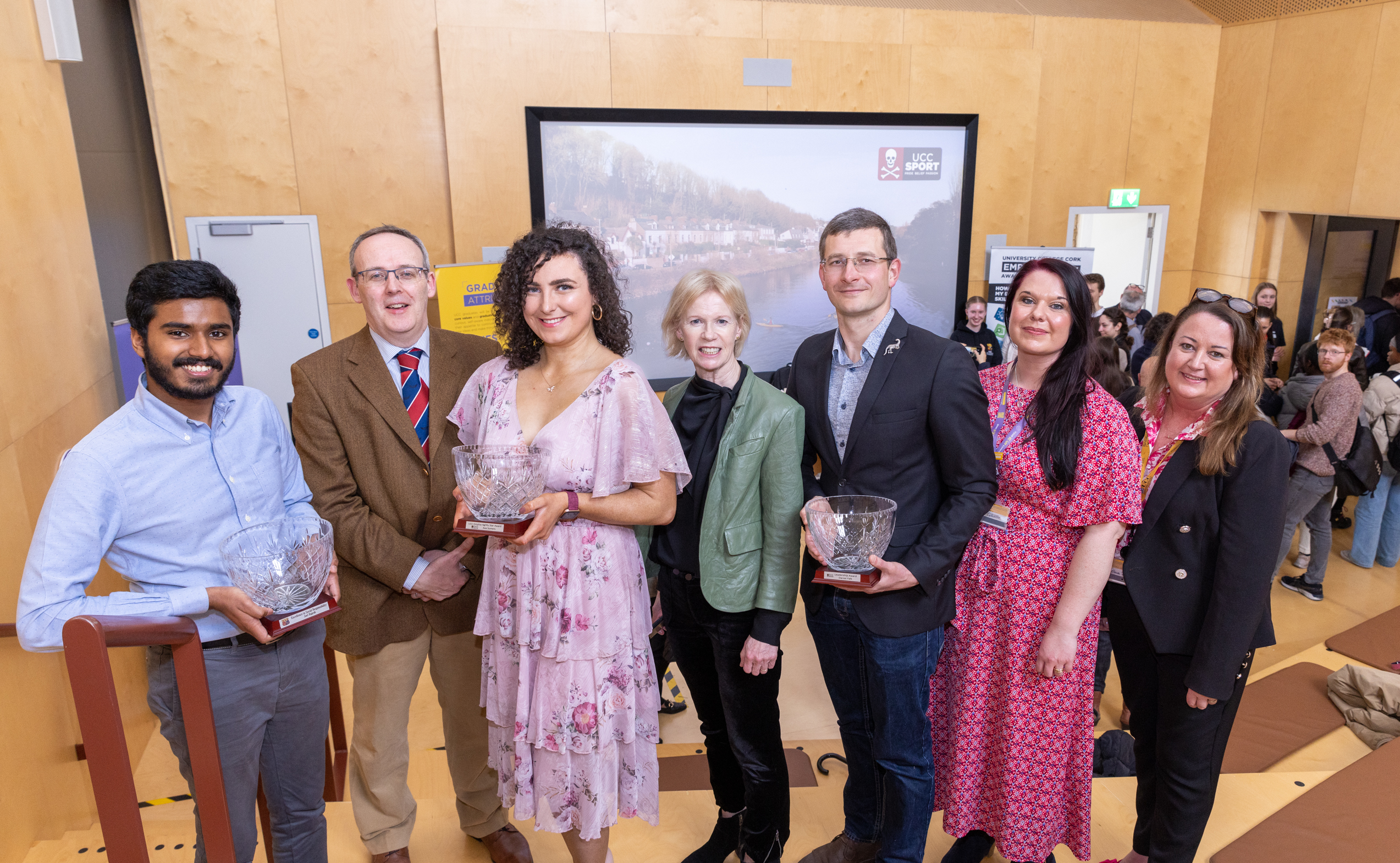 This award is designed to recognise students who stand out in their employment skills development, particularly their leadership initiative.
Such a person has a way of motivating others towards a common goal with the personality and skills that makes others want to follow their direction. Encouragement towards the success of the group is key for such a leader.
The assessment panel remarked:
Daniel has contributed to an outstanding range of initiatives and has shown the capacity to reflect on his experiences, understanding how they have enhanced his personal and professional development and how they have enabled him to become an effective leader. Daniel's application is clearly aligned with UCC graduate attributes and values, and he succinctly outlines how his voluntary contributions have supported his holistic development. He has successfully led projects and teams, and with his well-developed emotional intelligence, he has supported his peers. His leadership skills have been effectively utilised to implement change. He is an impactful leader.
Daniel's voluntary contributions include the support of first year students as Peer Support Leader in 2020/21, the representation of the PostGrad Community in BEES as PostGrad Rep in 2022/23, the coordination of Undergrads during the Palaeontological Association Annual Meeting in Cork 2022 and the leadership of international scientists in an excavation of 260 million years old animal footprints.