Research News & Events
Research News & Events
Exciting New Newsletter Published by UCC School of Law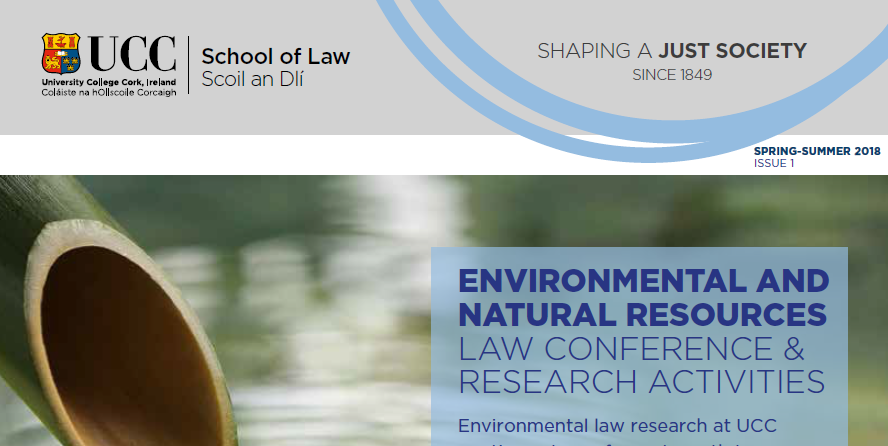 Our newsletter shines a light on the wonderful work being conducted by the staff, students and alumni of UCC School of Law.
Following the launch of our new Centre for Law and the Environment, the first edition of our revitalised newsletter pays particular attention to themes relating to the Environment and Sustainability.
Download our Exciting New Newsletter
The launch of the new centre coincided with the with the 16th annual Law and the Environment Conference, which saw experts from across the world share their insight and present their research at UCC.
As part of our engagement strategy, the newsletter features an interview with Michael Prendergast, a graduate of the School now working with the United Nations Refugee Agency in Jordan and details the success of our annual alumni event in Dublin.
The newsletter also details the launch of the Centre for Children's Rights and Family Law, which saw international experts attend a symposium on frontier research in April.
Details of The European Business Law Network, which has been designed to provide a platform for the sharing of knowledge and research amongst scholars in the School of Law, are also included in our newsletter, before we conclude by offering our congratulations to our most recent PhD graduates; Dr Louise Forde, Dr Sean Whittaker, Dr Anthony O'Dwyer, and Dr Jonathan McCarthy.