News and Events
News and Events
Ursula Kilkelly holds 2022/2023 Rotating Honorary Chair 'Enforcement of Children's Rights' at Leiden University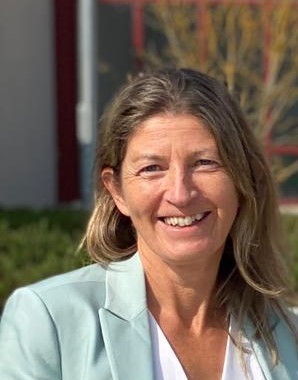 Leiden Law School is pleased to announce that Professor Kilkelly, School of Law, University College Cork, Ireland, will visit Leiden in the academic year 2022/2023 as Rotating Honorary Chair 'Enforcement of Children's Rights'.
Dr Ursula Kilkelly, Professor of Law at University College Cork in Ireland, is a renowned expert in international children's rights and youth justice. She has kindly accepted the law school's invitation to serve as the 2022/2023 rotating honorary chair. The rotating professorship has been established, with support of the Kroese-Duijsters Fund, one of the named funds of the Leiden University Fund, to offer renowned academics the opportunity to teach and conduct research on international children's rights, while at the same time unlocking knowledge that has been acquired worldwide on children's rights.
The discipline of children's rights takes a unique position in Leiden since Leiden University is one of the few universities that offers international children's rights as an academic field of study. Leiden Law School's Department of Child Law is a dedicated center of expertise around children's rights and child law. For this reason, students from over the whole world come to Leiden to participate on the English-taught Master of Laws Advanced Studies in International Children's Rights and researchers and professionals engage with the other academic activities including the annual summer school and the Leiden Children's Rights Observatory. The ultimate aim of Leiden's Department of Child Law, which also accommodates the UNICEF Chair in Children's Rights, is to acquire knowledge about international children's rights and to then disseminate this throughout the world.
Access to Justice for Children
Professor Ursula Kilkelly will teach on the courses Children in the Justice System and Enforcement and Monitoring of Children's Rights, as part of the Master of Laws: Advanced Studies in International Children's Rights programme. She will also be involved in thesis supervision and PhD research and in various other children's rights activities in Leiden and The Hague. Professor Kilkelly has chosen "access to justice for children" as the core theme of her visit to Leiden and she looks forward to working on this with the colleagues and students in Leiden.
Professor Kilkelly: "I am delighted to take up this visiting position at Leiden University and look forward to enriching the Law School's research and teaching of international children's rights. I am grateful to the University and to the Kroese-Duijsters Fund for this opportunity which will also help strengthen the relationship between Leiden and Cork to mutual benefit."