News and Events
News and Events
UCC School of Law's Dr Louise Crowley speaks at University of Padova's Family Law and Technology Winter School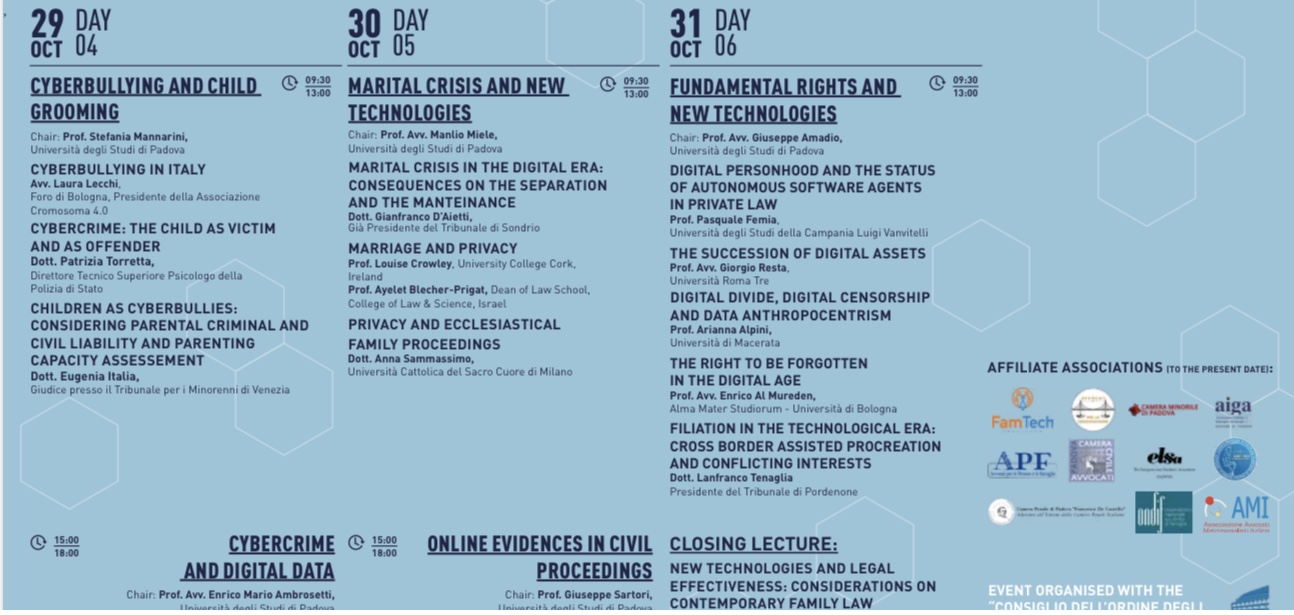 Dr Crowley spoke on the topic 'Marriage and Privacy' at the international conference, held online from 26-31 October.
The conference considered issues surrounding contemporary challenges facing family lawyers, including the internet and children's rights, cybersecurity, privacy and children, and cyberbulling. Dr Crowley delivered her talk on Day 5, where the theme was "Marital Crises and New Technologies". The conference was transmitted live in both English and Italian.
Speaking after the conference, Dr Louise Crowley said:
I was delighted to be invited as an Irish family law expert to contribute to the University of Padova Law and Technology conference and to explore the issue of marriage and privacy, in light of the quite unique constitutional status and definition of the family under Irish law. I was delighted to participate, particularly in light of my collaborations with my colleague Professor Elisa de Belvis of the University of Padova, having previously attended their law school in 2017 to share (in person!) my research on pre-nuptial agreements at an international family law conference, and in parallel, delivering guest lectures on Irish family law to both staff and students. Developing relationships with our law school colleagues internationally greatly enhances our own work as academics and teachers in the Law School at UCC.
For more information on the work of the UCC School of Law's Centre for Children's Rights and Family Law, visit: https://www.ucc.ie/en/law/research/ccrfl/