News and Events
News and Events
UCC School of Law staff recognised with New Foundations awards from Irish Research Council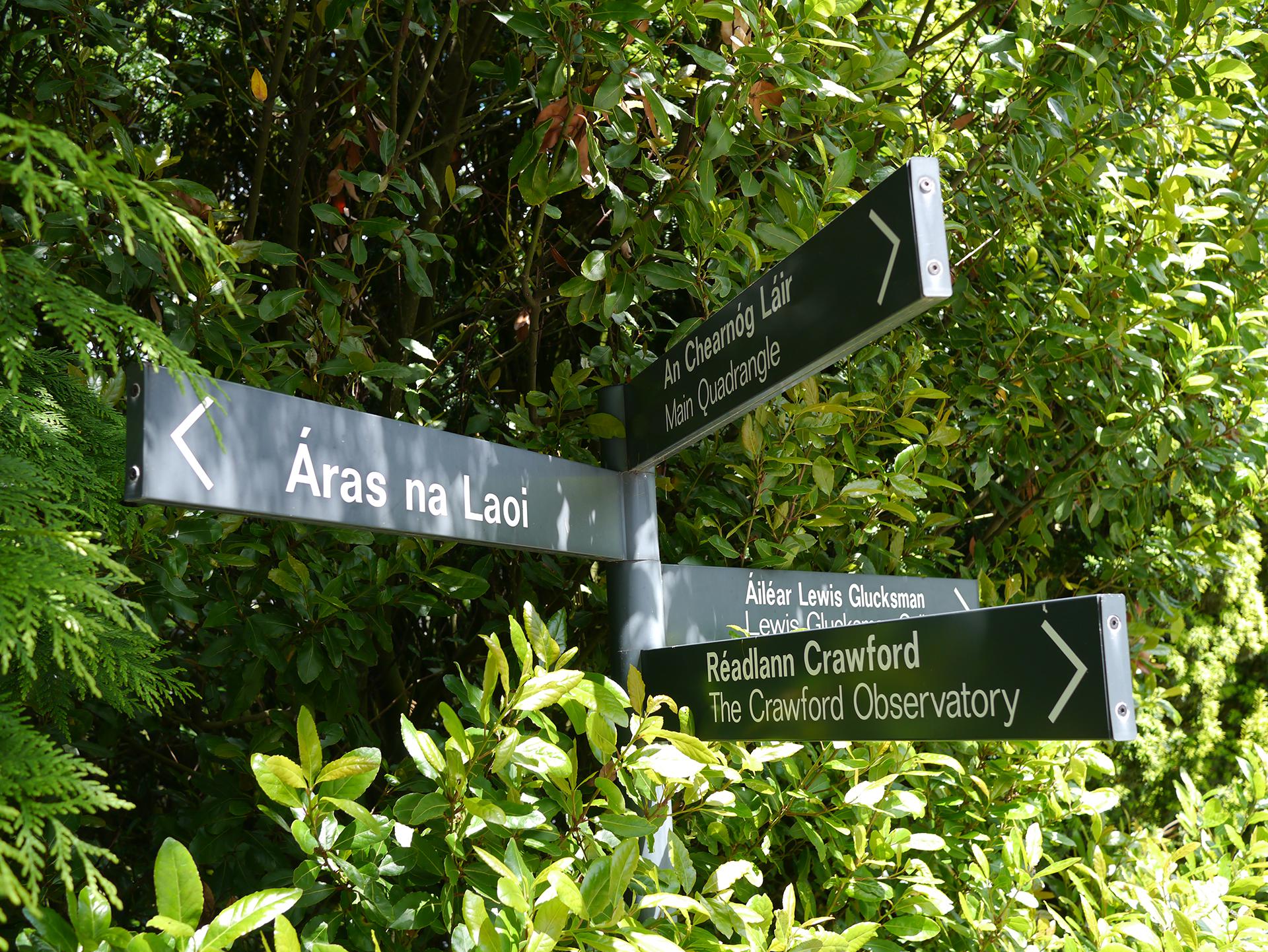 Professor Louise Crowley, Dr Claire Murray and Dr Darius Whelan have each received a New Foundations award in recognition of their research projects which will have a "tangible impact on societal issues".
The Irish Research Council (IRC) New Foundations awards recognise projects that will bring researchers and community organisations together in collaboration. 55 of the 77 awards announced today are funded to enhance partnerships with civic society organisations, and will reach communities across Ireland and beyond, focusing on diverse societal challenges.
In total, the UCC School of Law has received over €35,000 in funding via the New Foundations awards for staff research projects dedicated to shaping a just society for all.
Professor Louise Crowley has been awarded for her project, "Bystander Intervention at second level – educating and empowering our young people to speak up and demand a zero tolerance approach to all forms of sexual harassment and violence". This strand of the successful Bystander Intervention programme will be delivered in partnership with 10 secondary schools in Cork, with Coláiste an Spioraid Naoimh in Bishopstown, Cork the named partner.
Speaking about her award, Professor Crowley said:
Unfortunately, it has never been more timely to develop and deliver a training programme to support our young students at second level to recognise acts of sexual harassment and violence and to be empowered to stand up and speak out against them. This IRC funded initiative will result in the creation of an age-appropriate targeted bystander intervention programme for TY students, and will be informed in its content and delivery by the students and teachers of the participating schools.
Dr Claire Murray has been awarded for her project, "Conscientious Provision of Abortion Care in Ireland: The Role of Law", in partnership with the Irish Family Planning Association.
Speaking about her award, Dr Murray said:
Abortion legislation in Ireland contains provisions that single out abortion as different from other healthcare. Research from other jurisdictions suggests that such requirements may stigmatise abortion care providers. Despite this a significant number of healthcare practitioners have opted to become providers since the service became operational in 2019.

This project seeks to discover the extent to which the legal framework impacts on providers of early abortion care in Ireland and to contribute to an evidence base which can support those engaged in law reform advocacy, including the Irish Family Planning Association, to target their advocacy work to ensure that the legislative framework meets the objective of delivering quality healthcare in Ireland, including abortion care.
Dr Darius Whelan has been awarded for his project, "Improving Human Rights for People with Mental Health Difficulties: A User-Friendly Toolkit". The Toolkit will be developed in partnership with Mental Health Reform.
Speaking about his award, Dr Whelan said:
Human rights are meaningless if people are not well informed about their rights. This award means that, in conjunction with Mental Health Reform, we can communicate accurate information to people with mental health difficulties and their families about the Mental Health Act 2001. The involvement of Mental Health Reform's Grassroots Forum for people with lived experience of mental health difficulties will ensure that the toolkit addresses their specific needs.
Welcoming the New Foundations awards, which demonstrate the breadth of legal research at the School, Professor Mark Poustie, Dean of the UCC School of Law, said:
I am delighted at the success of my colleagues in their awards under the IRC New Foundations scheme. This success provides evidence of the breadth and quality of research going on in the School, and the projects will all lead to impactful research outputs which further the School's mission of 'shaping a just society' and is in line with our strategic aim of securing enhanced external research funding. My congratulations to my colleagues and to all the other researchers in UCC and beyond who secured IRC New Foundation awards.
Further information
More information on the IRC New Foundations awards can be found at: https://research.ie/2022/01/17/community-and-voluntary-organisations-to-benefit-from-research-partnerships-funded-by-irish-research-council/
The full list of New Foundations 2021 awardees (including other UCC research projects) is available at: https://research.ie/assets/uploads/2022/01/New-Foundations-2021-awardees-list.pdf