News and Events
News and Events
UCC School of Law graduate wins prestigious French Government Medal and NUI Prize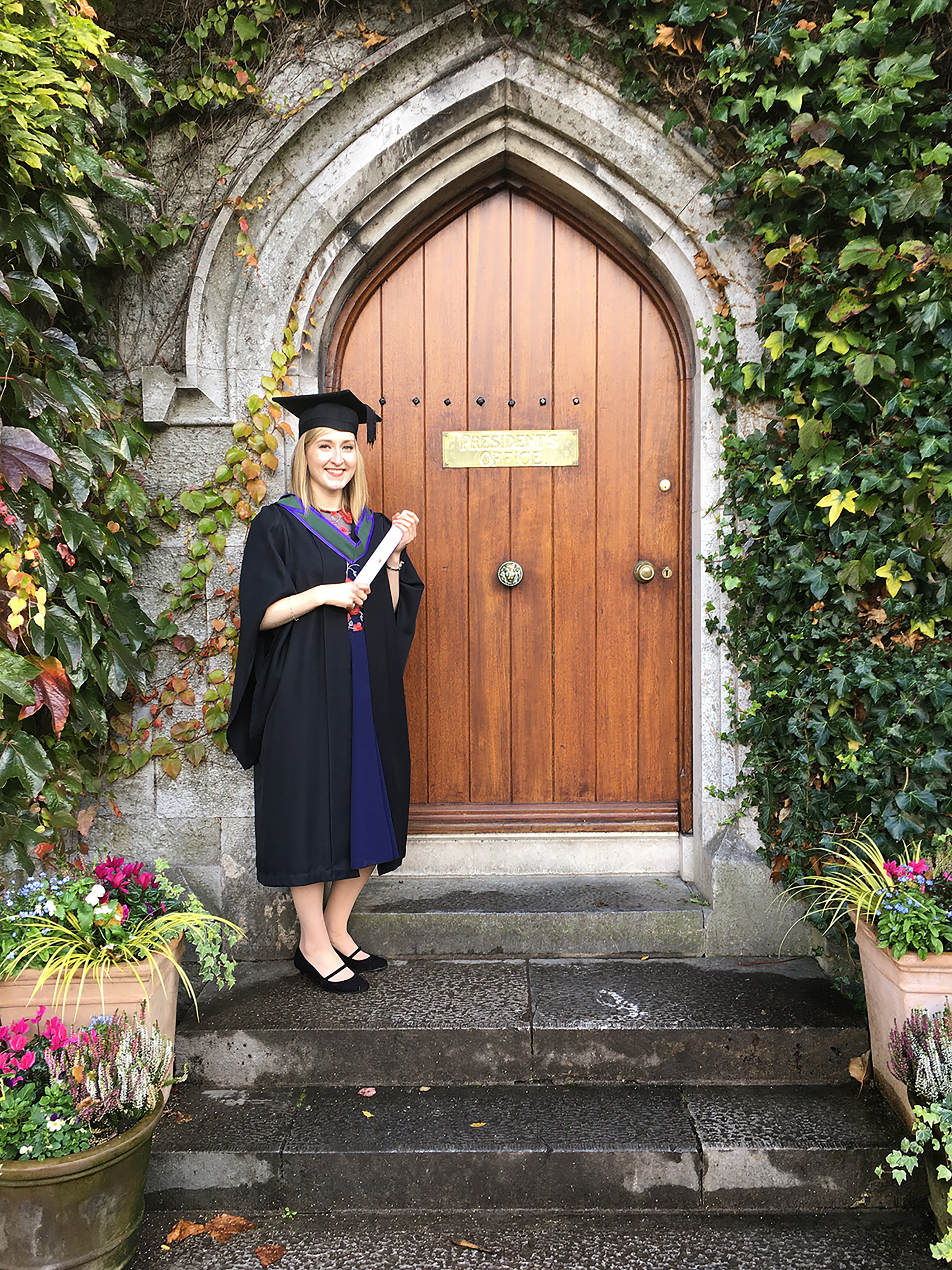 BCL (Law and French) 2019 graduate, Daisy Pemble, has been awarded a French Government Medal and NUI Prize for Distinction in Collaborative Degrees.
Daisy received the prestigious prize at an awards ceremony in the Aviva Stadium in Dublin this week. The awards were introduced by the National University of Ireland, in collaboration with the French Embassy in Ireland, to highlight programmes which have been established between the NUI constituent universities in cooperation with universities in France.

NUI universities nominate a student who has particularly distinguished themselves on a dual degree or collaborative programme.

In addition to this award, Daisy has also received a French Government Medal and NUI Prize for Proficiency in French.

We caught up with Daisy following the awards ceremony, and she told us that winning these awards has given her a real sense of achievement and inspired her to continue her commitment to learning. Indeed, she is this year undertaking postgraduate study at the University of Bristol in the UK.

We asked Daisy if she had any advice, as a recent graduate, for students who have just started – or are thinking of pursuing – a BCL programme at UCC. She told us:

"My advice would be to embrace everything about student life at UCC: support from the academic staff, wellbeing networks, student clubs and societies. I am hugely grateful for the support I received from my lecturers and tutors throughout my degree, who inspired me to want to do my best. As well as academic study, UCC has an impressive range of extracurricular activities to choose from, so my advice would be to study hard, grow your network and throw yourself in to student life!"

Congratulations Daisy from all your friends at the School of Law!