News and Events
News and Events
School of Law welcomes successful female athletes to event highlighting visibility of women in sport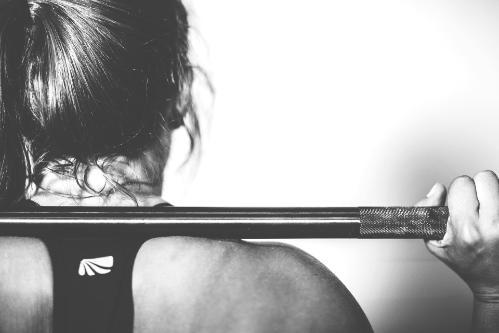 Students from UCC's Sports Law Clinic hosted an event this week to discuss key issues surrounding women in sport. Four high-profile Irish female athletes spoke at the well-attended event held at the UCC School of Law.
The first female CEO of Rowing Ireland, Michelle Carpenter, and Ladies Gaelic Football Association Senior Panel Member, Áine O'Sullivan delivered speeches at the event, which culminated in a panel discussion also involving Olympians Sanita Puspere and Marian Heffernan.
The focus of the event was on the 20x20 movement, which aims to increase the visibility of women in sport. The 20x20 initiative seeks to change subliminal bias that exists around girls and boys, or women and men, when it comes to sport, and celebrate the many and varied achievements of Irish female athletes on a local, national and international stage.
Issues discussed by the hugely experienced panel included the biggest challenges faced by the athletes as they began their careers, their greatest achievements in sport, the importance of campaigns like 20x20 in inspiring more women to participate in sport – particularly from a young age – and further steps that should be taken to increase female participation and publicity in sport.
Commenting on the event, Michelle Carpenter, CEO of Rowing Ireland said:
"I was delighted to talk at the UCC Sports Law Clinic on Women in Sport, the 20x20 campaign and Rowing Ireland. The 20x20 campaign, together with Women in Sport funding from Sport Ireland, has revolutionised the way of thinking of Women in Sport in Ireland. I am proud to lead an organisation that has taken giant steps in the last 30 years to achieve gender equality both on and off the water.
In 2020 we look forward as an organisation. We will now focus on bridging our Women in Coaching and officiating gap through our Women in Sport and Coaching programme led by Olympic Rower Claire Lambe and supported by Sport Ireland. We have incredible role models in our HP teams and look forward to supporting their journey in 2020."
Áine O'Sullivan, Cork LGFA Senior Panel member, added:
"I was absolutely delighted to take part in the Women in Sport discussion held by the UCC Sports Law clinic. It was really interesting to hear about women in sport from a wide variety of sports and backgrounds, hearing about the different challenges they face and what they have achieved in their sport to date. The 20x20 campaign has played a huge role in promoting women in sport and hopefully it will continue to do that.
Having events like this is fantastic for women's sport in Cork, there is so much out there for girls and women to get involved in and having events and discussions like this is brilliant for the promotion of women in sport in Cork and will hopefully encourage more to get involved and reap the benefits sport has to offer."
The event was organised by students at the UCC Sports Law Clinic - part of the Centre for Sports Economics and Law at the UCC College of Business and Law - under the supervision of the Clinic's Directors, Dr Aisling Parkes and Dr Seán Ó Conail, who acted as MC for the evening. The Sports Law Clinic, hosted by the UCC School of Law, is the only undergraduate clinic of its kind in the world. It is a student led pro bono clinic which provides legal information to any clubs, organisations, or sportspersons, both within and outside of the University.
UCC Sports Law Clinic Director, Dr Aisling Parkes, added:
"This fantastic event – expertly organised by our Sports Law Clinic students – delved into some really interesting issues surrounding participation and visibility of women in sport. We were delighted to welcome such high-calibre athletes to discuss their experiences and the challenges they have faced over the years in their chosen sports. We hope that this event has contributed to highlighting the numerous achievements of Irish women in sport, both at home and abroad".
For more information on the Sports Law Clinic, visit: https://sportslawclinic.wordpress.com/