News and Events
News and Events
UCC Law Students Awarded Best Mooting Prize at Red Cross Competition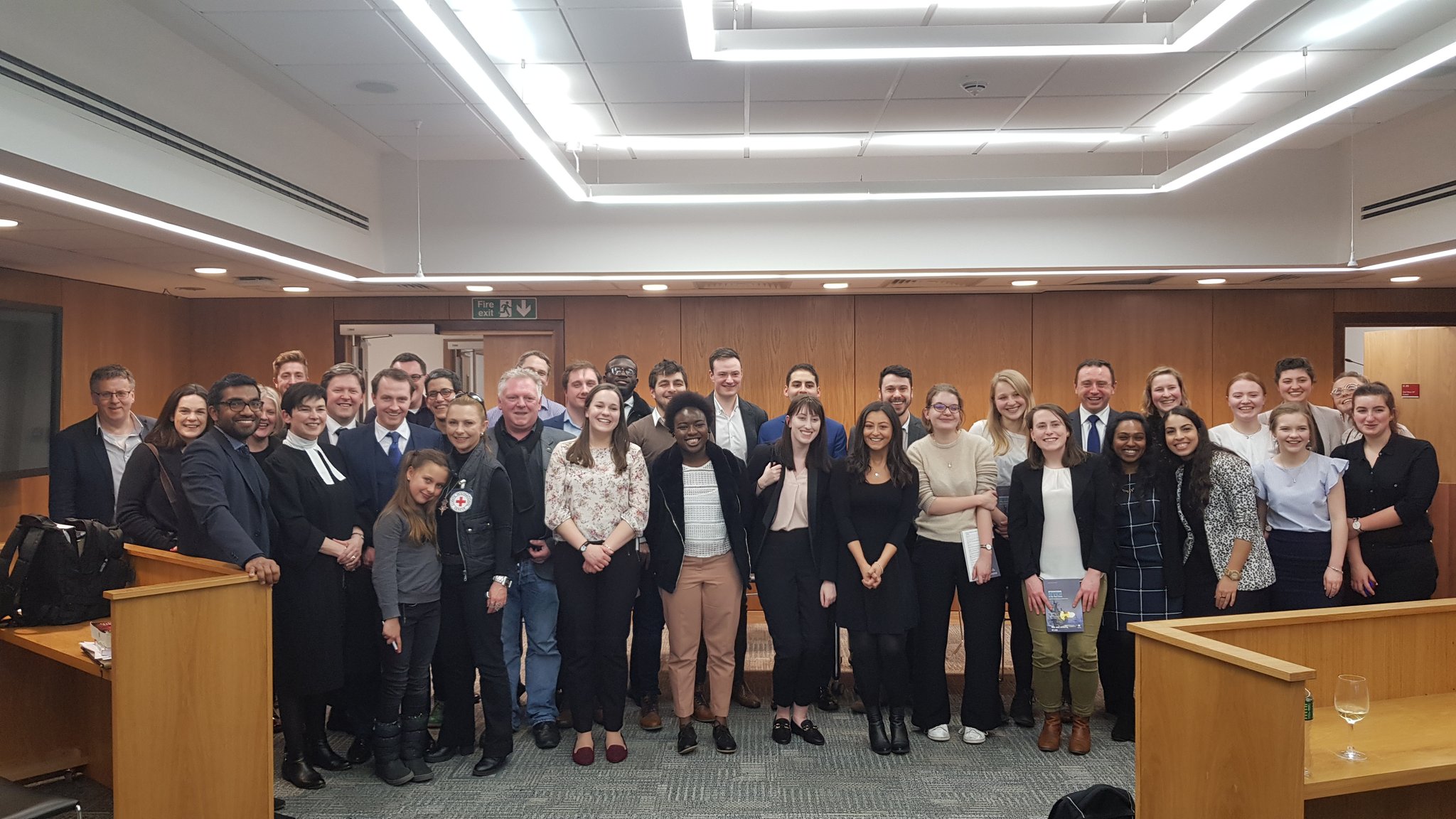 UCC Law students, Eliza Walsh (BCL International 2) and James Murphy (BCL2) were jointly awarded the best mooting prize at the Irish Red Cross International Humanitarian Law competition in Belfast on Saturday 10th March 2018.
The moot judges, including Justice Patricia McNamara and John Roche of the Irish Red Cross, awarded a joint prize to recognise the skill of both students in arguing a case before the International Criminal Court.
The competition, named after the 679AD Irish 'Law of the Innocents' (the Corn Adomnáin), saw nine teams from across the island of Ireland complete a series of challenges regarding international humanitarian law, including negotiating the realise of hostages from a child soldier, undertaking real-time decision-making in determining which targets to attack in video simulations, and exploring the legality of nuclear weapons in international law.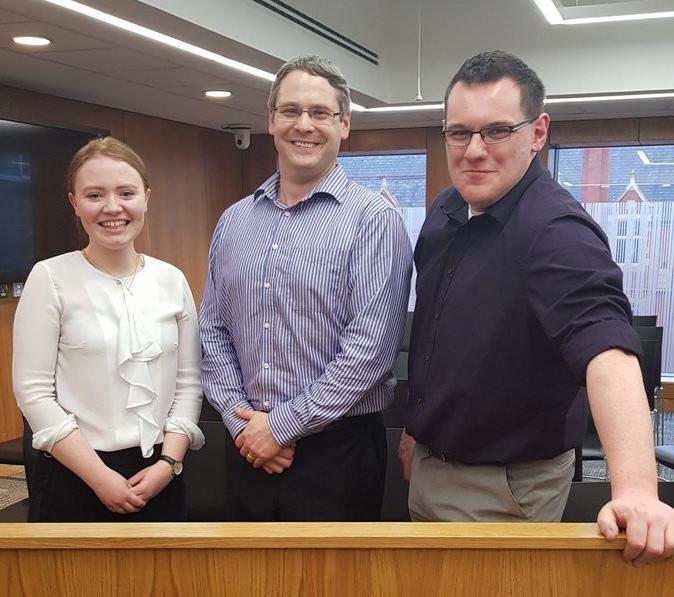 Both of the UCC teams which took part in the competition ranked highly in the final scores but faced strong competition, with the overall prize for best team awarded to a team from Queen's University Belfast.
The UCC participants were: Maebh Butler (LLB2), Gabriella Drewniak (LLB2), James Murphy (BCL2), Marie Vaughan (BCLI2), Anna Farrell (BCLI2) and Eliza Walsh (BCLI2). The teams were coached by Dr Dug Cubie and 2016 UCC winning team member, Niall O'Connor.