News and Events
News and Events
UCC Law Society - A Year in Review (2021-2022)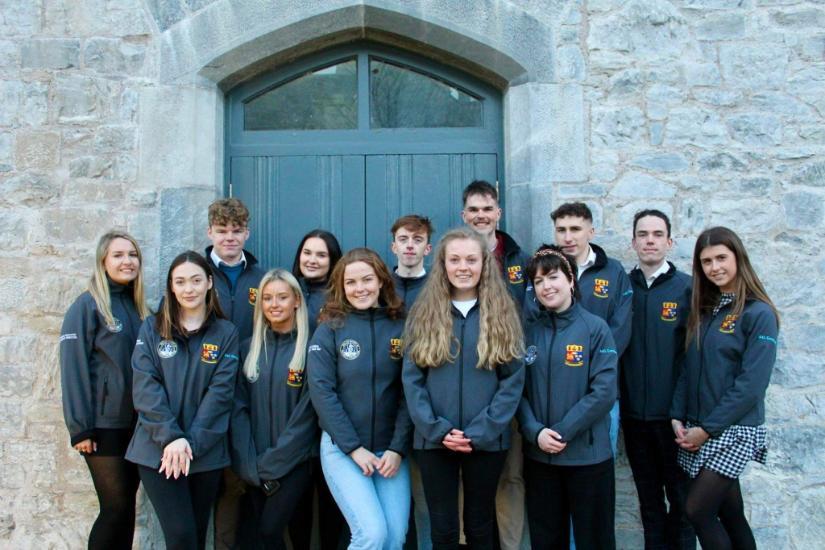 Bailey Lane, Law & Business Student at UCC and Auditor of UCC Law Society (2021 - 2022) reflects on the Law Society's Achievements over the past academic year.
Whether you want to debate or compete in moot and mock trials, learn more about the different career paths a law degree can offer you, hear from some of the fantastic speakers we have throughout the year or even just get to socialise and meet other people studying Law, the Law Society has something to offer everyone.
''2021-2022 was a very busy year for the society in which we ran over 100 events, the most of any society in the college! It saw the return to on-campus life as we strived to make the best of the new hybrid world while also adding new elements and events to the society.
The highlight of the year was the Intervarsity Law Summit which we ran. This was an idea that had been in the works for a while and the emerging return to normality allowed it to happen. Together with the help of Anna O'Doherty and the Summit team, we ran the Law Summit in late February 2022 which was a weekend of competitions, networking and speaker sessions including a keynote address from President Mary McAleese. This was the largest student law event in Irish history which saw over 600 students from 7 different universities come together. It is something that will continue and pass on to a new host university next year but was founded with UCC and by the Society.
This year we introduced a Diversity and Inclusion Officer Emer Connolly who helped us implement our D&I policy, running campaigns on period poverty and HIV, going into schools to develop our Outreach Programme and having a Direct Provision Christmas Toy-Drive to name a few of the fantastic achievements.
We ran our annual Law Conference this year by our Conference Director Katie McCarthy who chose the topic 'The Infodemic' with a look at the rise of misinformation and disinformation with speakers from companies such as Twitter and Meta to name a few.
Our Education Officer Izzy Gallagher held a number of fantastic education events - among them was the launch of our Mutatio Factorem Award in which Mary Robinson spoke about her life and career. We have also had Stephen Fry as our second recipient of this award and hope to further build on this next year!
We saw the return of our social events run by Laura Healy including the fantastic Law Ball (a highlight for many!), our Moot and Debating event and competitions run by Calum O'Donnell and Melissa Ferris including the introduction of the first ever Mock Trial competition to UCC as well as the launch of the Intervarsity Debate, both of which the society hopes to grow next year!
We also saw the return of our in-person House Meetings run by Orla Leahy, such as one with Brian O'Donovan, one Access to Third Level Education, the Anglo-Irish Treaty, and Gender Equality in the Legal System to name a few! We also had the return of our Careers Fair run by Denis Clancy in which we had firms from across the different areas of law. We also launched our Law podcast 3-part series!
To find out more about our events and what is happening make sure to follow the society on Instagram, talk to current members and throw yourself into it!''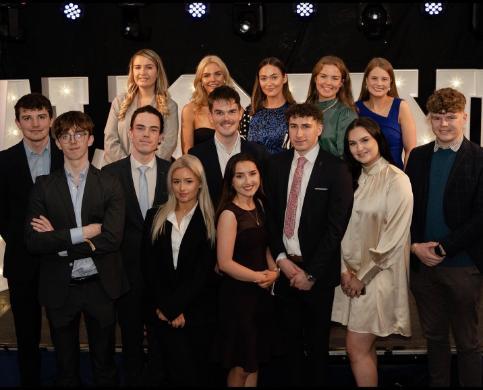 Congratulations to Melissa Ferris who was elected the Auditor for the 93rd session of UCC Law Society 2022-2023.
Follow the UCC Law Society on Instagram & Twitter (@UCCLawSociety) for more information!