News and Events
News and Events
Panel on 'Transformations and transitions in the right to a healthy environment through the rights of children/youth' organised by Prof Aoife Daly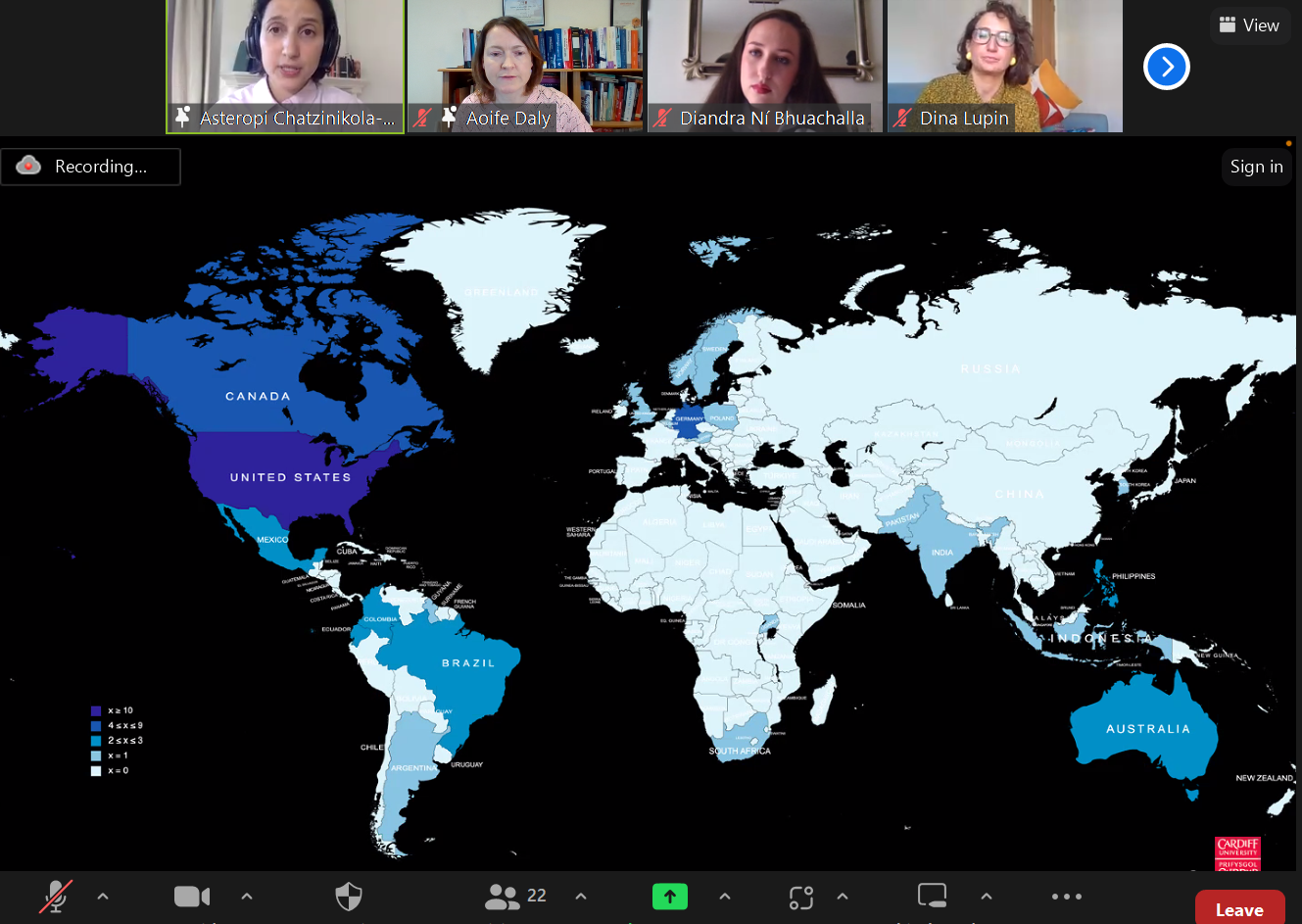 Prof Aoife Daly organised the panel 'Transformations and transitions in the right to a healthy environment through the rights of children/youth' at the 2023 Summer/Winter School of the Global Network for Human Rights and the Environment, Wednesday 13 September. It included academic presentations and unique insights from youth.
This panel was also part of the The Hernán Santa Cruz Dialogue Series, inaugurated by the UN Human Rights office in 2020, creating a dynamic platform for exchanging innovative thoughts, expertise, and approaches related to economic, social and cultural rights. Read more about the Dialogue Series here.
This panel aimed to elaborate on how there have been transformations and transitions in the right to a healthy environment because of progression in the rights of children/youth. The panel engaged in discussions on potential consequences of developments in the area of children's environmental rights; particularly in relation to the UN convention on the rights of the child, and reflected on what these transformations and transitions mean for human rights.
PANELISTS
Aoife Daly, Professor of Law at the School of Law, University College Cork – The right to a healthy environment and the transformation of children as actors at national and international level
Asteropi Chatzinikola-Iliopoulos, PhD Candidate, Cardiff School of Law & Politics and University of Bristol – Children's Rights and Climate Change: Mapping the Trends of Child-led Climate Litigation
Freya Doughty-Wagner, fourth-year doctoral candidate at Washington University Law School, St. Louis – Recognizing the right to a clean, healthy and sustainable environment for children: UNCRC General Comment 26
Tanu Biswas, Associate professor in pedagogy at the University of Stavanger (Norway) with Thomas Hylland Eriksen – On Becoming Good Ancestors: A childist reading of Sacchi et al vs Argentina et al 2019
Diandra Ni Bhuachalla, EESC Youth Delegate COP28 & COP29 https://www.linkedin.com/in/diandranib/.
Marie-Claire Graf, Co-Founder Youth Negotiators Academy, Youth Negotiators Academy and its first programme the Climate Youth Negotiator Programme
More information on the panel is available here-
https://gnhre.org/?page_id=16709