News and Events
News and Events
Call for Papers: UCC Workshop on Frontier Research in Children's Rights and Family Law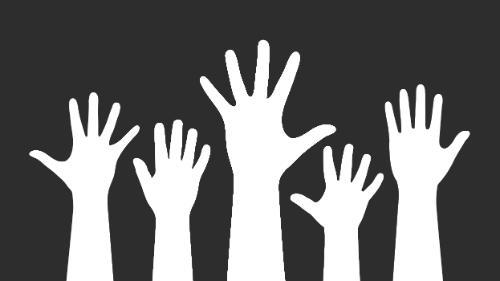 The School of Law's Centre for Children's Rights and Family Law has issued a call for papers for its second biennial academic workshop on frontier research across the two areas. The workshop brings together scholars at the forefront of research in children's rights and family law for two days of developing research and exchanging feedback. It will be held in University College Cork on Tuesday 21 and Wednesday 22 April 2020.
Paper proposals are sought across the areas of either children's right or family law, with interdisciplinary research welcome. Work-in-progress is preferred to completed pieces.
How to apply:
Interested parties should submit a 300 word abstract and a brief biography to Dr Conor O'Mahony, Centre for Children's Rights and Family Law, at conor.omahony@ucc.ie. Priority will be given to paper proposals submitted by 31 January. Completed papers must be submitted by 8 April to allow for advance circulation.
Please note that there is no registration charge for this workshop. Lunch, coffee breaks and one evening meal will be provided. Participants will be responsible for the costs of their own travel and accommodation.
"An interesting and thought-provoking workshop… Just brilliant".
The first frontier research workshop was held in April 2018 to mark the launch of the School of Law's Centre for Children's Rights and Family Law. The workshop was a great success, with participants discussing a wide range of issues from the rights of children to participate in decision-making, to equal civil partnerships, to law reform in New Zealand and Australia. Academics travelled from all over the world to attend 2018's workshop, describing the two-day event as "wonderful", "thought-provoking" and "inspiring".

Issuing the call for papers, Dr Conor O'Mahony of the Centre for Children's Rights and Family Law said:

"The workshop is the only intensive, pre-read format academic workshop of its kind in the field of children's rights and family law, where distinguished experts take the time to read each other's draft work and rigorously discuss how it might be improved. As such, it is an invaluable opportunity not only to be exposed to the latest cutting-edge research in the field, but to have your work critiqued in depth by the leading scholars."

Notes:
For further information about the workshop, please contact Dr Conor O'Mahony – conor.omahony@ucc.ie
The format of the workshop will be pre-read, with papers-in-progress circulated to attendees in advance of the workshop
Oral presentations will be limited to ten minutes to allow the emphasis of the workshop to be on discussion and feedback
Numbers will be strictly limited to ensure that participants have the opportunity to read and engage with all papers