28 Nov 2013 - Acquainted with the Night
28 Nov 2013 - Acquainted with the Night
Opening of 'Acquainted with the Night'- 28th November 2013
Acquainted with the Night, Jennings Gallery, UCC
Solo exhibition by Artist and Occupational Therapist Gráinne Tynan
The Jennings Gallery in UCC will open Gráinne Tynan's solo exhibition Acquainted with the Night at 6pm, 28th November 2013. Paintingsportraying night scenes from suburban Dublin convey the isolation of contemporary life. Dr Bridget Maher, Director of the Jennings Gallery, will open the event and Gráinne Tynan will give an artist's talk.The haunting atmosphere in the deserted city streets is that of an emotional wilderness reference the idea that everyone at some point feels lonely and isolated.
‌
The empty houses, electricity poles, bare pavements all highlight the absence of human presence. In her attempt to conceptualise her relationship with suburbia and it's vernacular architecture, she reveals an underlying anxiety in the empty urban landscapes.
Tynan, who works as both an Artist and Occupational Therapist, is interested in the fusing together of scientific methodology with visual art. She says "there's a growing interest, both in Ireland and abroad, in the cross over between art and health science. Art gives me another way to understand themes I see in my work as a mental health OT.
The series of paintings was inspired by Robert Frost's 1928 poem Acquainted with the Night, which describes the paradoxical sense of isolation in a city. The paintings are titled after excerpts from this poem. The painting Acquainted with the Night was exhibited in the Visual Centre for Contemporary Art, Carlow as part of Eigse in 2012.
Aquainted with the Night brochure Brochure - Acquainted with the Night
The exhibition will run from 28th November 2013 – 9th January 2014 inclusive. The exhibition has been extended until 6th February 2014.
Jennings Gallery contact details:
Áine Murphy
Email: jenningsgallery@ucc.ie
Tel: 021 4901571
Gráinne Tynan contact details:
Gráinne Tynan, The Market Studios, Halston Street, Dublin 7/ grtynan@gmail.com/ www.grainnetynan.com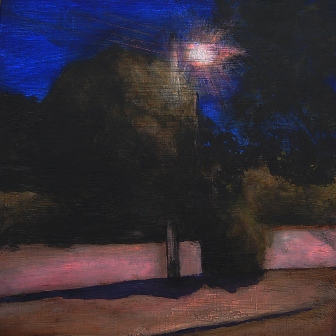 Images from 'Acquainted with the Night' Exhibition
Gráinne Tynan and friends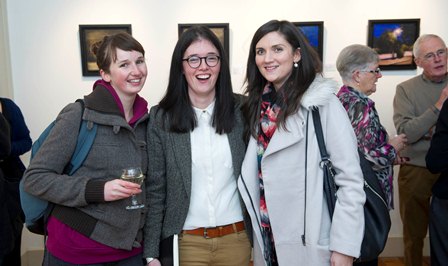 Artist Gráinne and her parents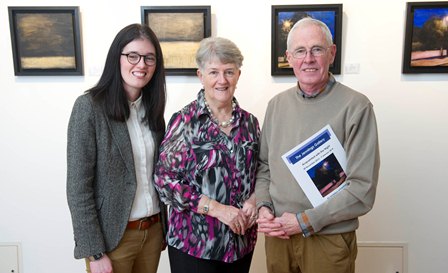 Paintings: Unwilling to Explain and I Have Passed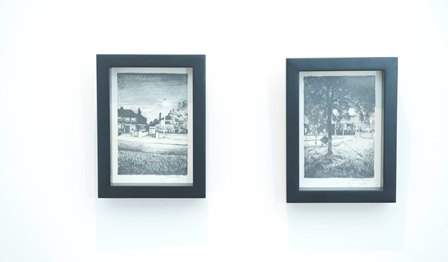 Opening Night photos
Artist Gráinne Tynan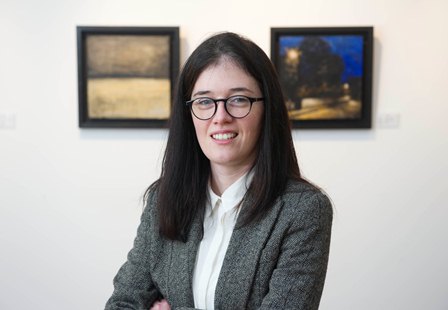 Student Eimear O' Sullivan with Áine Murphy and Dr Bridget Maher, Jennings Gallery




Drs Kieran Doran and Pat Henn, School of Medicine, UCC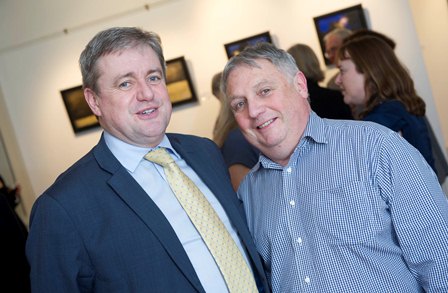 ‌
Gisela Schmidt-Martin, Media Office, UCC and friend Rory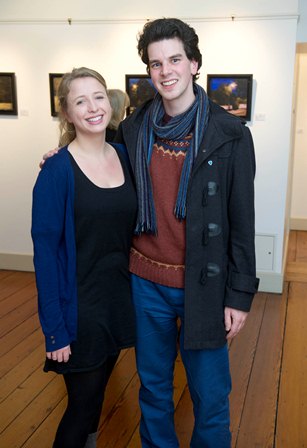 ‌
UCC staff, College of Medicine and Health; Eithne Hunt, Bridget Maher, Jenny Barnett and Kathryn Neville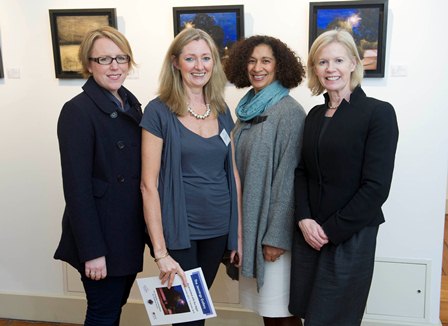 ‌