News
News
Urban October, Cork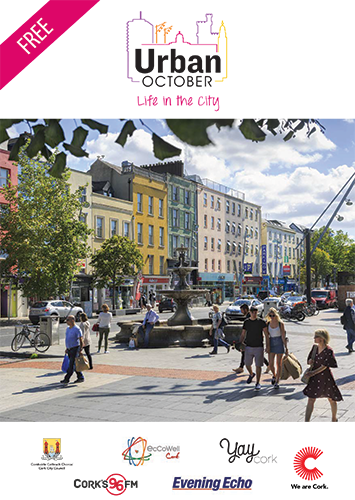 Cork City Centre is the only place to be this coming October. You are invited to look at the city through fresh eyes and to celebrate its attractions and experiences. Come enjoy 'life in the city' this month with plenty to see and do for all ages and interests. Urban October showcases how well designed and managed public spaces have a positive impact on people who live in, visit or work in the city. It also highlights the many groups who are working together to make our city a better place to live and work in.
From art exhibitions, food fairs and street music to guided walks, educational seminars and dance lessons, there truly is an experience to suit every taste this October in Cork City Centre. For full schedule of events pleae see here: Urban October 2018
Published by the Student Support Team, International Office.