News
News
UCC ranked as one of the most 'sustainable universities' in the world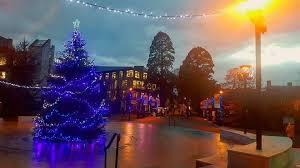 An international ranking which examines sustainability practices in universities across the world, has ranked University College Cork (UCC) today at eighth, the only Irish university to make the top 10 of the 'greenest universities' in the world. UCC was ranked at ninth in the annual world ranking last year.
The UI GreenMetric World University Ranking was set up in 2010 and examines universities around the world and their work towards reducing their carbon footprint and helping combat climate change. The educational, research and operational activities of 956 institutions across 84 countries were examined and UCC was ranked eighth best in the world for sustainability.
"We are proud to be Ireland's leading university for embedding our learning, teaching and research to sustainability goals" commented Professor John O' Halloran, President of UCC. "To move up the ranking in a year of severe challenges is testament to the work of our staff and students."
"This award recognises the commitment to sustainability at all levels in UCC, it illustrates the transformative change that can be achieved when everyone works together," stated Dr Maria Kirrane, UCC Sustainability Officer.
For full story please see here.
To read more about the International Office's contribution to the green initiative read more about our International Office Swap Shop.
For more on this story contact:
To learn more about the International Office Swap Shop contact Natalie on natalie.obyrne@ucc.ie.