News
News
Foodie Society Food Crawl, 14th November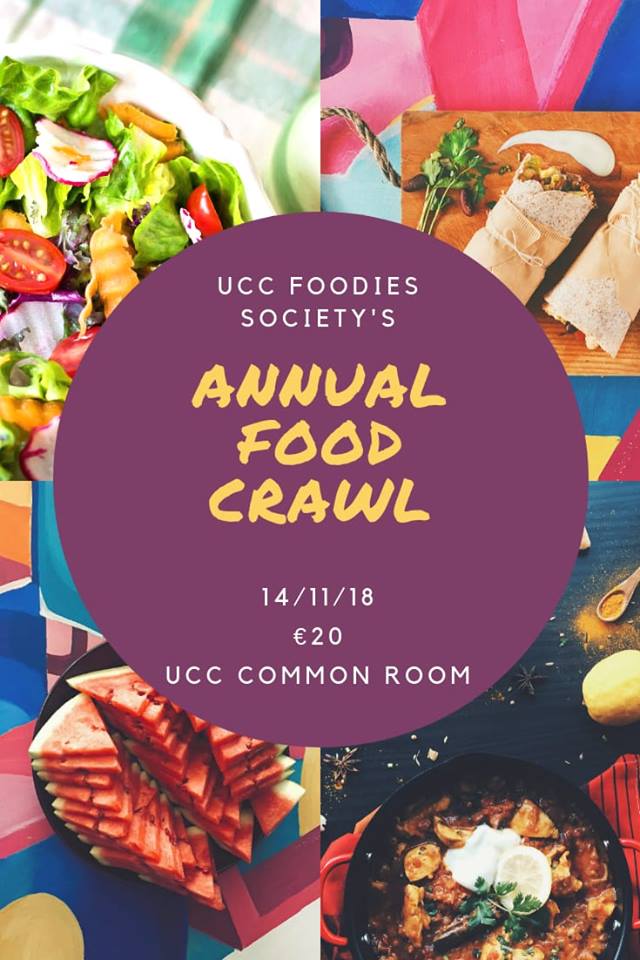 Hello all you Foodies! November the 14th we'll be holding our annual Food Crawl, so keep your schedule and stomach clear because major good times are coming.
For those of you who haven't attended before, we don't want to spoil it with too many details, but what can be said is that we take 2 groups of 50 students around Cork City to popular top notch restaurants, all of which provide a different style of food with plenty of zazzle, so there's really something for everyone.

They can also cater to special diets like celiac, vegetarian and others, just let us know beforehand.