News
News
Cork Discovers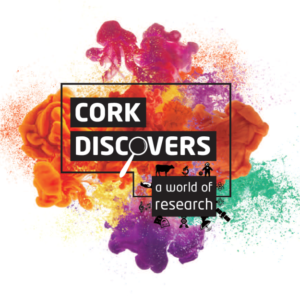 Cork Discovers has brought research to life in Cork since 2018, as part of European Researchers' Night.
The Europe-wide public event aims to showcase the work of researchers to the public through innovative activities, workshops, talks, games and experiments. Cork Discovers celebrates the diversity of research that takes place in Cork and the impact that this research has on daily life. The additional aim of the event is to stimulate interest in research careers among young people.
We are delighted to let you know that UCC's iconic tree collection has received international recognition. The iconic tree lined campus at University College Cork (UCC) has joined some of the leading arboreta in the world after being accredited by a prestigious global accrediting programme.
As part of Cork Discovers 26th to 28th November 2020, Eoin and myself have produced a short film entitled 'The Arboretum Monologues' which you can view here.