Working in Ireland
Working in Ireland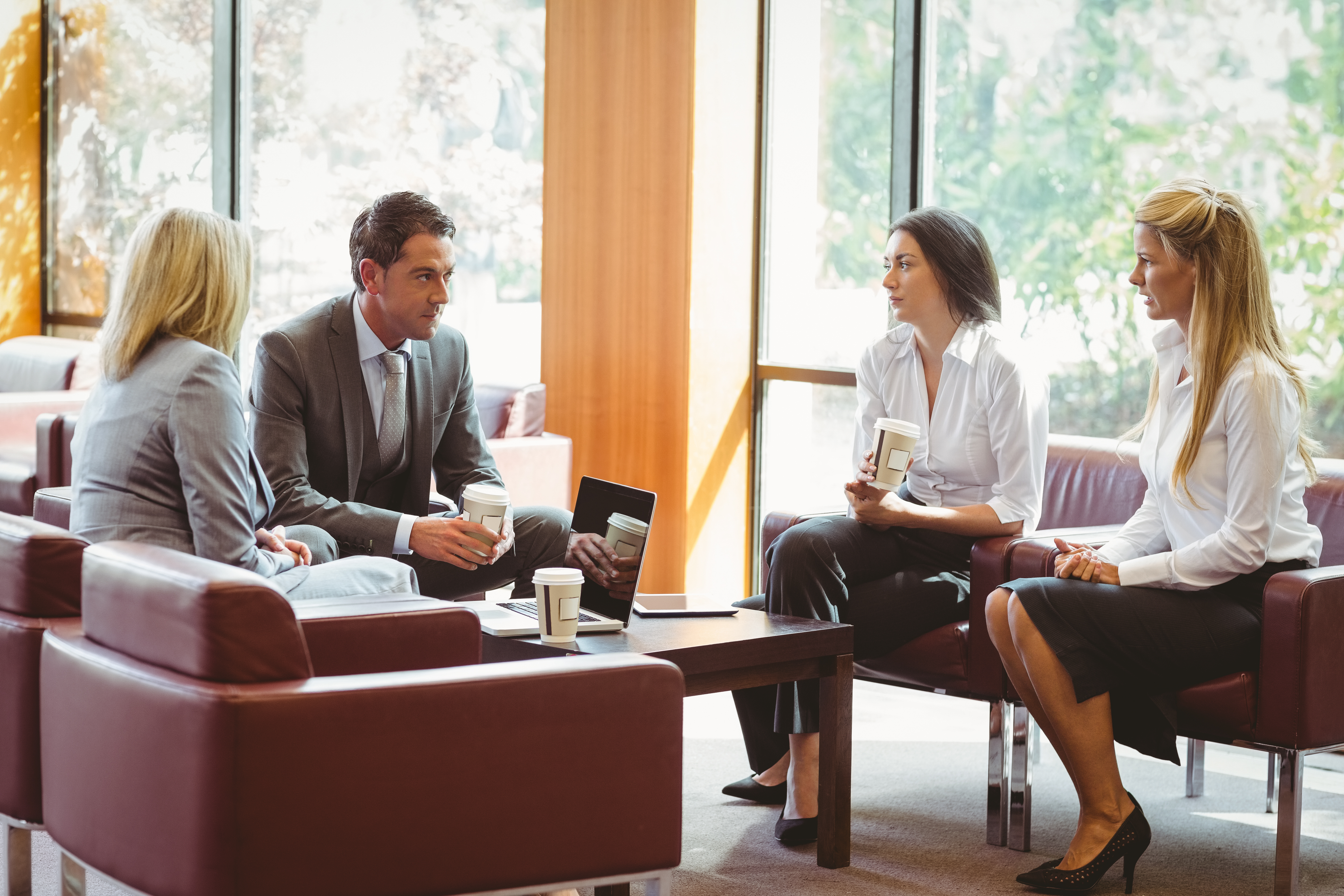 Overview
Whether you wish to take up part time work during your studies or whether you are interested in working to further your career path you will need some information. To assist you the International Office has outlined some facts around part-time work, how to apply for a PPS (personal public service) number, work placement and the Third Level Graduate Scheme here in Ireland.
Part-Time Work
European Economic Area (EEA) Students
All nationals from the European Economic Area (EEA) are entitled to take up full-time or part-time employment in Ireland while studying.
Non EEA students
Non-EEA students with Stamp 2 permission to remain are allowed to take up casual employment. They can work up to 20 hours a week during term time and up to 40 hours a week in the holidays. Holiday periods have been standardised - June to September inclusive and from 15 December to 15 January. Students with stamp 2A permission are not allowed to work.
For the most up to date information you may wish to consult the following websites: http://www.citizensinformation.ie/en/ or www.inis.gov.ie.
It is not realistic to rely on a part time job to fund your studies. Visa requiring students will be required to have sufficient funds to cover costs of the entire course.
How do I get a part-time job?
Part-time jobs are in short supply. Those fortunate enough to have part-time work recognise this coveted position and consequently there is very little turnover of staff. It appears Employers no longer need to advertise vacancies as they can fill posts through word of mouth, personal recommendations or speculative applications.
UCC - My Student Jobs Portal
However, UCC has it's very own new 'one-stop' jobs portal http://mystudentjob.ucc.ie/, a collaborative venture between Student Development and Employability, UCC Human Resources and the Students' Union. The portal aims to provide UCC students with the opportunity to gain access to a wide listing of temporary, casual and part-time work; in addition to providing support for local business with a free, timely and efficient way to advertise their vacancies to UCC students.

Other sources include the notice board in the Student Centre, in newspapers, in shop windows and by word of mouth. You may also approach managers directly and ask if they have any vacancies for part-time workers.
In the event that you do find a part-time position you will face steep competition. You will most likely be required to complete an application form or to submit a curriculum vitae/resume. You will probably be interviewed for the post. If you are successful it is not uncommon to have a probationary period before becoming a permanent part-time employee.
Ireland's National minimum wage
Since 12 January 2022 the national minimum wage for an experienced adult employee is €10.50 per hour. An experienced adult employee for the purposes of the National Minimum Wage Act is an employee who has an employment of any kind in any 2 years over the age of 18. The national minimum wage is reviewed at regular intervals. Further information is available from http://www.citizensinformation.ie/en.
Remote Working for an Employer outside Ireland
Tax liability
Although you might work for an employer that is not physically located in Ireland the employer needs to abide by the Irish rules. As long as you are living in Ireland that obliges the employer to pay your stamps (PAYE, USC etc), and obliges you to pay taxes.
The employer will need to ask their accountant to contact Revenue and to complete a TR1 Form. This action will then notify revenue to tax your income.
Non EU students
Students must abide by the conditions of their immigration stamp. So if you are on a:
Stamp 2A- You can not work.
Stamp 2- You can work 20 hours per week during term time & 40 hours outside of term.
Where can I find more information?
Please look up Regulation S985D TCA 1997 Exercise of Foreign Employments in Ireland or contact Citizens Information for more advice.
How to Apply for a PPS Number in Cork
A Personal Public Service Number (PPS Number) is a unique reference number that helps you access social welfare benefits, public services and information in Ireland. State agencies that use PPS Numbers to identify individuals include the Department of Social Protection, the Revenue Commissioners and the Health Service Executive (HSE).
In order to take up employment you will require a PPS number. In essence it is a taxation number. PPS numbers are issued by the Department of Social Protection. When making an application, you will need the following:
A basic MyGovID account. See here for how to sign up for one.
Proof of ID
Proof of Address
Evidence of why you need a PPS Number
The most up to date information is available here.
Work Placement/Internship
I have to do an internship as part of my course of study - is this allowed under the immigration rules?
Yes. Students enrolled on courses on the Degree Programme (major awards at NFQ Level 7 or equivalent and above) are allowed to undertake an internship where this forms part of their course. This is subject to the following rules.
The internship or work placement component of the course cannot exceed 50% of the duration of the course e.g. a 4 year course would permit 2 years of work placement. In addition the employment cannot be in a self employed capacity.
Work placements as part of an academic programme must form an integral part of the course and their completion contribute to the final award.
Educational establishments must also ensure that the placements are appropriate to the nature and level of the academic programme being pursued.
Click here.
Work Placement as part of my degree
Some UCC programmes have work placement as a specific part of their programme. Work Placement Officers based in the Student Development and Employability Department will assist students in securing placement. More information is available here.
UCC Works Programme
The UCC Works Award demonstrates that you have engaged in, and developed professional skills through extra-curricular activies and work experience, all of which will help you to stand out from the crowd when applying for graduate roles and internships. Full details available here.
Third Level Graduate Scheme (Graduate Visa)
Student Development and Employability
Vision: The Careers Service supports students to understand their career interests, evaluate and assess career opportunities and effectively implement their career decisions.
In achieving our vision the Careers Service provides a wide range of services, which are categorised as follows:
Careers Advice and Guidance
Undergraduate Work Placement
Employer Relations and Graduate Recruitment
1. Careers Advice and Guidance
Careers Advisors can help you make informed decisions regarding your future. Your future career after graduation is important but sometimes decisions are not always easy. Planning your career is a continuous process and so an informal chat with a Careers Advisor may alert you to opportunities that you may not have thought about. There is a daily "drop-in" service for you to discuss your future with a Careers Advisor, or you can book an appointment online through the website.
There are many areas in which an Advisor can help you. Maybe you need:
Assistance with identifying your skills, abilities and planning your career.
Information on employment opportunities or further study options.
Help with job applications and interview technique.
To explore your "time-out" options.
Changing Course.
Applying for jobs or internships.
A comprehensive programme of events is organised to outline the range of career opportunities that are available to you. We also offer talks on postgraduate study overseas, and employers make company presentations to students where they offer an insight into what it is like to work in a multitude of professions. We organise an annual recruitment fair each autumn and spring and a postgraduate studies exhibition generally each February.
2 Undergraduate Work Placement
The Careers Service administers work placement programmes on behalf of academic departments. Work placement involves the undergraduate student going out into the workplace for a defined period of time as a formal part of their academic programme of study. Courses with work placement include B.Commerce, B.Commerce European with Irish, B.Sc Finance, B.Sc Accounting, B.Sc Government, B.Sc Food Science & Technology, B.Sc Nutritional Science, B.Sc Food Business, B.Sc International Development & Food Policy, B.Sc Computer Science, B.Sc Chemistry of Pharmaceutical Compounds, M.Sc Applied Science (Biotechnology), B.E Electrical Engineering, B.E Process & Chemical Engineering and B.E Civil Engineering.
3. Employer Relations and Graduate Recruitment
Activities include:
Recruitment Fairs - each autumn and spring term where over 80 companies attend to recruit UCC students and graduates.
Presentations - We arrange presentations on campus. Check the website at www.ucc.ie/careers for the programme of events.
Interviews - We organise employers' selection interviews for final year students.
Vacancy information - Our website is updated daily with all vacancies. These are also displayed on the Careers Service notice boards and disseminated to the relevant academic departments.
Mystudentjob.ucc.ie - a part time jobs board for local jobs or jobs on campus.
UCC Works Award – a University Award for extra-curricular activities in three pathways