Past Conferences
Past Conferences
School of History RTE TV50 Confernece: Celebrating 50 Years of Television in Ireland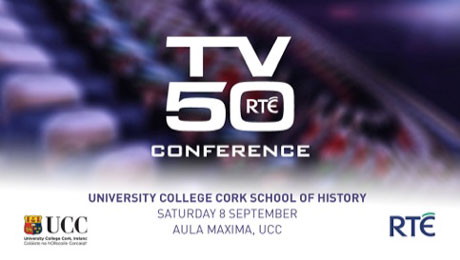 Dr Finola Doyle-O'Neill of the School of History, UCC is pleased to present the TV50 Conference. UCC is a leading centre for the study of Irish media history and this conference will be of particular interest to students and practitioners of media, history, communications and journalism and to all those with a keen interest in media.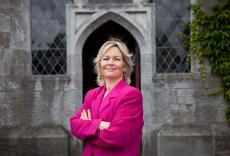 The conference, hosted by the School of History in UCC in conjunction with RTÉ TV50, will bring together some of the most influential figures in Irish media to debate its previous impact and its future in the digital multi-platform age.
Pat Rabbitte TD, Minister for Communications, Energy & Natural Resources will open the conference and the keynote speaker will be Noel Curran, RTÉ Director General. John Bowman, broadcaster, writer and author ofWindow and Mirror: RTÉ Television 1961-2011 will set Ireland's history of television in a global context.
Chaired by broadcasters Áine Lawlor, Doireann Ní Briain and Brenda Power, three panel discussions will bring together senior executives and journalists from RTÉ, TV3, TG4, Irish Times, Irish Independent and TechCentral.ie, as well as history and media academics and members of the Broadcasting Authority of Ireland and the RTÉ Audience Council.
The event is open to all but, as places are limited, pre-registration is absolutely necessary. Anyone wishing to attend should contact Dr Finola Doyle-O'Neill at: f.doyle-oneill@ucc.ie, or at School of History, UCC, Cork, giving full contact details and number of tickets requested (maximum two per person).