News
News
Irish Historical Research Prize 2021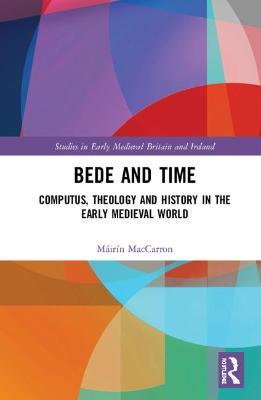 The National University of Ireland (NUI) has announced that the Irish Historical Research Prize 2021 is awarded to Dr Máirín MacCarron for her publication Bede and Time: Computus, Theology and History in the Early Medieval World (Routledge: London and New York, 2020).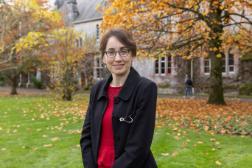 A lecturer in Digital Humanities at University College Cork, Dr MacCarron is a Fellow of the Royal Historical Society and a graduate of the School of History where she completed her undergraduate and postgraduate studies. Her doctorate in early medieval history was supervised by the world-leading scholar, Dr Jennifer O'Reilly (RIP), and examined the role of women and royal marriage in the conversion of the English to Christianity. She was subsequently awarded the NUI Dr Garret FitzGerald postdoctoral fellowship, which she held at NUI Galway under the mentorship of Prof. Dáibhí Ó Cróinín. Her publications focus on time and chronology, women and gender, and applying digital approaches to studying the past.
MacCarron's Bede and Time book examines the development of time reckoning and medieval science (computus) in Britain and Ireland in the early middle ages. In particular, it contextualises the innovative contribution of the Northumbrian monk, Bede (c. 673–735), who popularised the Anno Domini chronological system still in use today. The book has been described as 'a meticulously detailed study' that brings 'fresh insight to the many dimensions of Bede's relationship with time' (Arthur Holder, Speculum 97.1, 2022).