News & Events
News & Events
Ready to set off on the trip from Camp to Inch Beach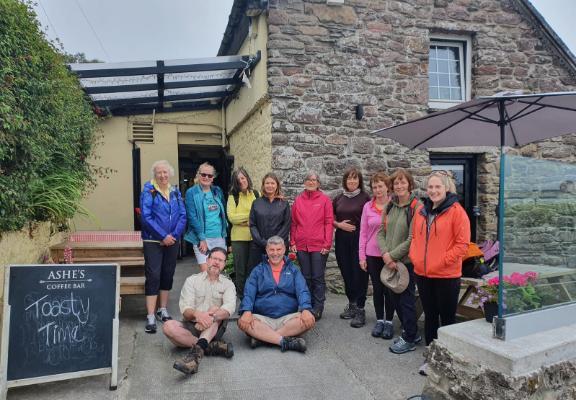 The FITU Group continued the summer walk tradition on the 6th July when they headed off to the beautiful Camp in County Kerry. Ashes bar and restaurant in Camp village was the starting point for the 13km treck over the mountain and onto Inch Beach, where they enjoyed a swim in the warm ocean of sunny Kerry!!
Mary McCarthy-Buckley was back, and great to catch up with all her news since she retired from FITU just a few weeks ago.
After the much needed rest at Inch, it was back over the mountain again for the second part of the journey all the way to Camp.
Later that evening there was dinner in Dingle where pains and aches were eased with lovely food and drink, and plans were made for the next FITU adventure. With high energy (after the few drinks), the next trip was decided by Maura and Angela - a secret location to be announced - (I'm not saying it's definite but Mount Kilimanjaro was mentioned!!).