News 2023
News 2023
Dr Catherine Keogh Memorial Grant awarded to Emily Goff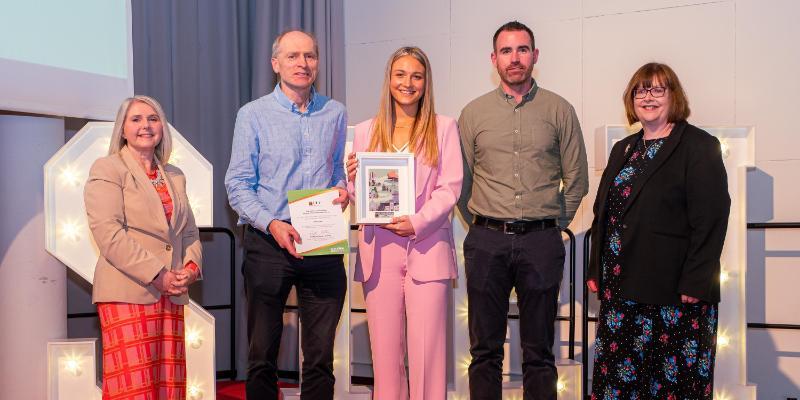 The Dr Catherine Keogh Memorial Grant was awarded to Emily Goff, final year student in the Chemistry of Pharmaceutical Compounds degree programme at UCC.
The award was established in memory of Dr Catherine Keogh, a graduate from this degree programme, and is generously sponsored by MSD.
'We are delighted to participate in honouring Catherine Keogh's memory with this special award. This award recognises all the personal characteristics that symbolised Catherine and endeared her to everyone. We would like to congratulate Emily on winning this award and wish her very success in her future PhD and career.' Tom O'Ceallaigh, David Keogh MSD Ballydine.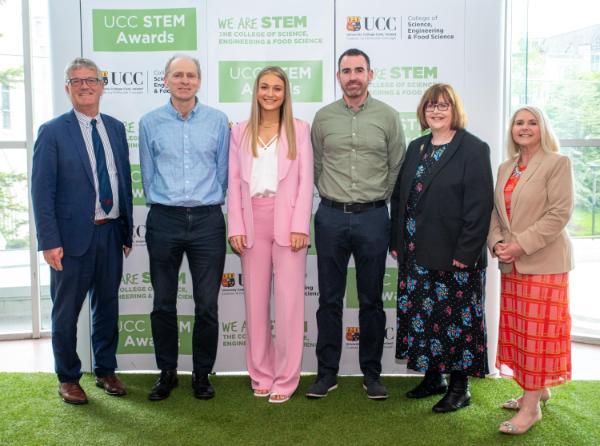 Congratulating Emily, Professor Anita Maguire. Head of School of Chemistry said "the School is very grateful to MSD for their support for this award in Catherine's memory. Catherine undertook both BSc and PhD studies in the School and was held in high regard by all in the School. We are very pleased to see Emily's contributions recognised through this award and wish her all the best in her future career.'