News 2015
News 2015
Undergraduate Chemistry Awards 2014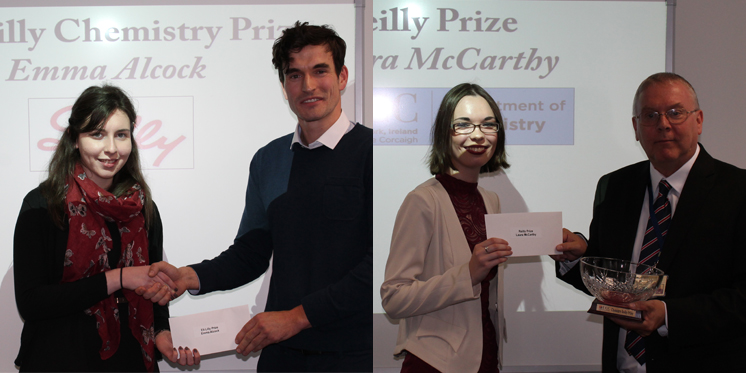 The Chemistry Department are delighted to announce Emma Alcock and Laura McCarthy as 2014 Eli Lilly Chemistry and Reilly prize recipients.
The Eli Lilly Chemistry Prize
This prize is awarded annually to the student who has obtained the highest mark in Chemistry and passed the Summer First University Examination in Science, at the first attempt, and who subsequently registers for an honours degree in Chemistry at UCC.
The Reilly Prize
For the purpose of perpetuating the memory of the late Professor J. Reilly, who was professor of Chemistry and Head of the Chemistry Department in UCC for the period 1924-1959, The Reilly prize is awarded to the candidate who has obtained first place in the fouth year BSc (Hons) degree examination and has obtained first class honours.