News 2014
News 2014
Undergraduate Poster Session 2014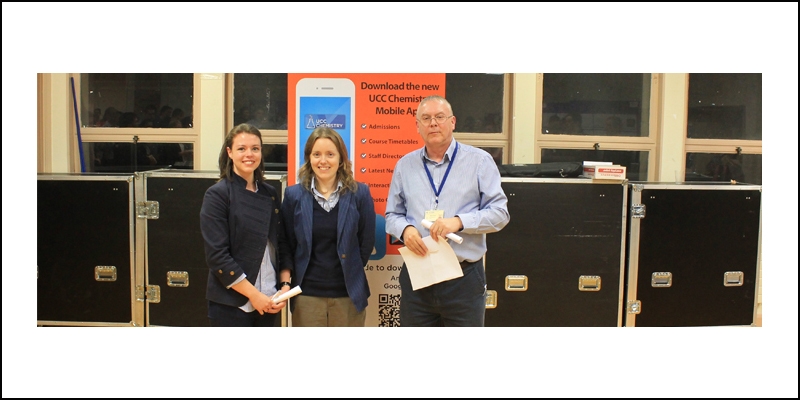 The annual 3rd year (SCILS module) and 4th year (Research Projects module) poster session took place in Kampus Kitchen yesterday.
Well done to all students on their excellent presentations. Thanks also to Eli Lily for sponsoring the event.

Prize winners were as follows:

Chemistry: 1st place; Roisin McCarthy, 2nd place; Louise Ryan.

Chemistry with Forensics: 1st place: Meghan O'Connor, 2nd place; Mark Lynch.

Chemistry of Pharmaceutical Compounds: 1st place; Julie O'Mahony, 2nd place; Ryan Kruschel.

Chemical Physics: 1st place; Edmond O'Halloran, 2nd place; Luke Daly.
Click Here to view photos from the event.