News 2014
News 2014
A Prize Winning Organic Chemistry Research Project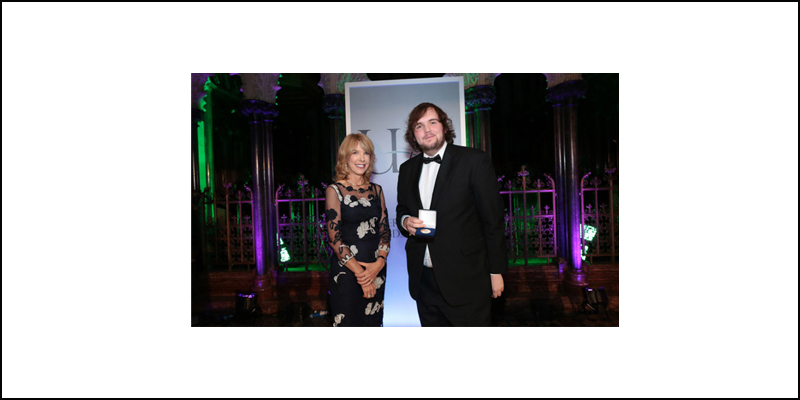 David Jones was honoured at a Global Summit in Dublin, 19th-21st November in the presence of the patron President Michael D Higgins, as a winner in the prestigious Undergraduate Awards 2014.
David has won the Undergraduate Award in the Chemical and Pharmaceutical Science Category for his paper entitled 'Preliminary Investigation into the Optimisation of Sample Systems for the Study of the Vinyl Substitution Reaction of 3-(2H)-Furanones' supervised by Dr Daniel G. McCarthy, Department of Chemistry, UCC.
David was one of 49 winners chosen from over 5000 entries from over 200 Universities worldwide, described as 'the brightest and most innovative undergraduate students in the world'. The UA awards is the only pan-discipline academic awards programme worldwide and has been operating globally since 2011. The Undergraduate Awards recognise the best and brightest students and brings them together to encourage inter-disciplinary cooperation that transcends borders, advances scholarship and promotes new academic thinking.
David has commenced research for a Ph.D. on 'The Synthesis of Sulphur Based Anti-retroviral Compounds' under the joint supervision of Dr Tim O' Sullivan and Eileen O'Leary in the Department of Chemistry/ABCRF and School of Pharmacy, UCC, funded under the Strategic Research Fund - PhD Studentship Programme, UCC.