News
News
Cork Academy of Regional Anaesthesia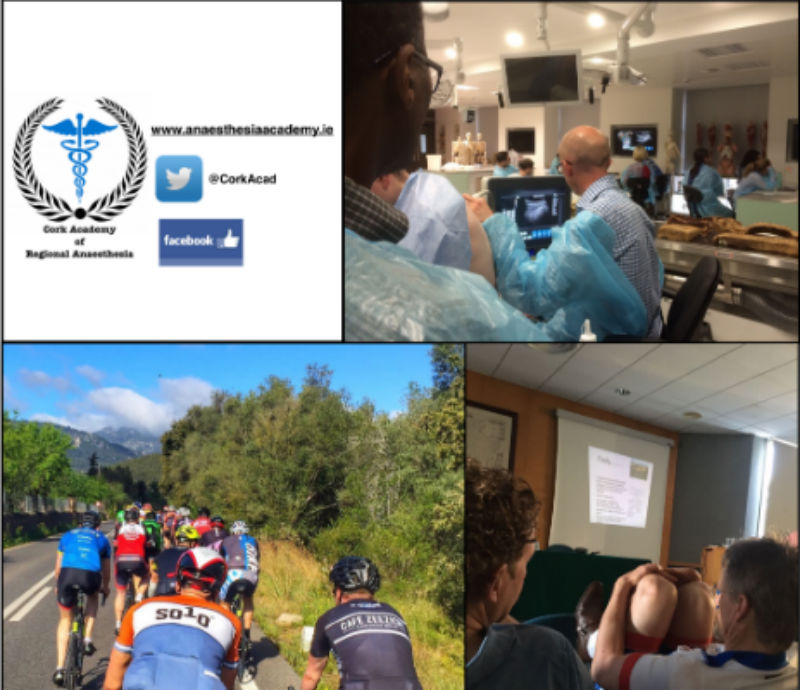 The Cork Academy of Regional Anaesthesia (CARA) was incorporated in 2015 to provide high quality, contemporary postgraduate training to anaesthetists and allied health professionals in Ireland and across Europe. Since 1999 the regional anaesthesia specialists in Cork University Hospital have held an annual cadaveric peripheral nerve block course in University College Cork. Our aim has always been to produce state-of-the-art educational experiences drawing on the combined resources of an exceptionally well-trained and experienced faculty and world class facilities. Key priorities of CARA are: (1) the translation of novel and contemporaneous training curriculae and assessment tools into deliverable units of education; and (2) the support of ongoing research.
The educational activity of CARA includes the Cork Cadaveric Regional Anaesthesia Course, the Cork Children and Regional Anaesthesia Course, the European Diploma of Regional Anaesthesia Preparation Course and the Irish Society of Regional Anaesthesia Foundation Course. Each of these activities is accredited by the College of Anaesthesiologists of Ireland. CARA also hosts the Symposium on Perioperative Medicine, Exercise Physiology and Sports Nutrition in Mallorca annually, accredited by the European Accreditation Council for CME. CARA faculty direct and mentor the Regional Anaesthesia Fellowship training programme at Cork University Hospital.
CARA supports clinical and bioinnovation research on campus at UCC through a fund generated by teaching activities. CARA is an IRC Enterprise partner for the SMART Needle project (https://www.tyndall.ie/news/justina-ugwah-begins-scholarship-project-on--smart-impedance-needle-probes-for-real-time-detection-of-breast-cancer/).